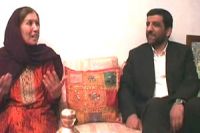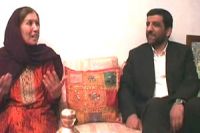 The Algerian revolutionary figure, Djamila Bouhired, in a meeting with the President of Islamic Republic of Iran Broadcasting (IRIB), Ezzatollah Zarghami, lauded the unprecedented steadfastness of the Iranian nation against the Global Arrogance.
According to IRIB World Service, during this meeting which took place in Tehran on Sunday, the Algerian revolutionary figure noted that the resistance of Iranian people against the schemes hatched by the Zionist regime and the US will ultimately lead to victory of Islamic Republic of Iran.
In further remarks, she pointed out that the Iranian people are more vigilant than other nations, while commemorating the memory of the martyrs of Iran's Islamic Revolution and Algeria.
She also named resistance as the only approach for victory against colonialists and the best approach for prosperity of the freedom-seeking nations, across the world.
Meanwhile, the President of IRIB, for his part, noted the French, who claimed to champion democracy in Algeria, committed countless crimes in this African country.