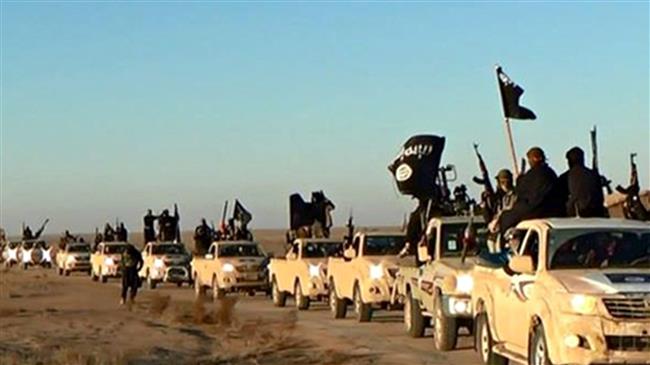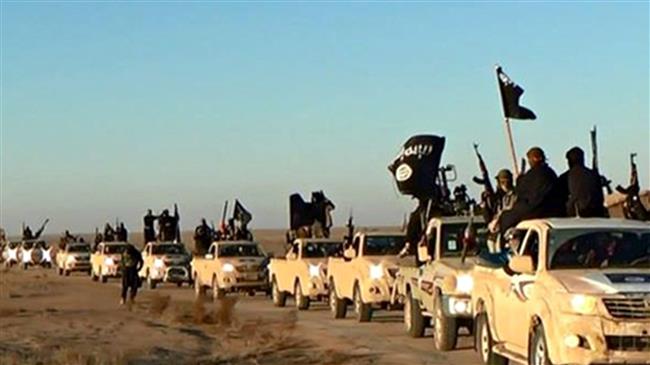 People in the recently liberated Iraqi town of Tal Sha'ir say ISIL terrorists imposed stifling restrictions on the residents' normal life during their reign of terror, Press TV reports.
"They [ISIL militants] banned cigarettes. Women and young girls were forced to cover their faces. They cut off our fuel and food supplies. We had to shop wood and build a fire to cook and stay warm. Our children…would always ask us if ISIL was going to cut their heads off," a Tal Sha'ir resident told the Press TV correspondent on Tuesday.
Tal Sha'ir, captured by ISIL terrorists in August, was recently liberated by Kurdish Peshmerga forces. However, the town, located northwest of Mosul and mostly populated by Sunni Arabs, is still the scene sporadic clashes with the Takfiri terrorists.
"We, as Kurdish Peshmerga, are tasked with fending off ISIL's advance into Tal Sha'ir. We are working hand in hand with the people here. The town is Arab, but there is no difference between Arab or Kurd or Sunni or Shia. We are all targets for ISIL," Bakhtiar Jaff, the Peshmerga commander of Rezgari Forces stationed in Tal Sha'ir, told the Press TV correspondent.
The ISIL terrorist group, with members from several Western countries, controls swathes of land in Iraq and Syria.
The group has been carrying out horrific acts of violence, such as public decapitations and crucifixions against all communities, including Shias, Sunnis, Kurds, and Christians.
Despite the US establishment of an international coalition to allegedly conduct aerial strikes against ISIL positions, the raids have failed to dislodge the terrorist group.
In recent weeks, Iraqi forces have clinched decisive victories against the Takfiri terrorists operating in the Arab country.