Syria
ISIL Convoy Destroyed by Syrian Army's Heavy Shelling in Sweida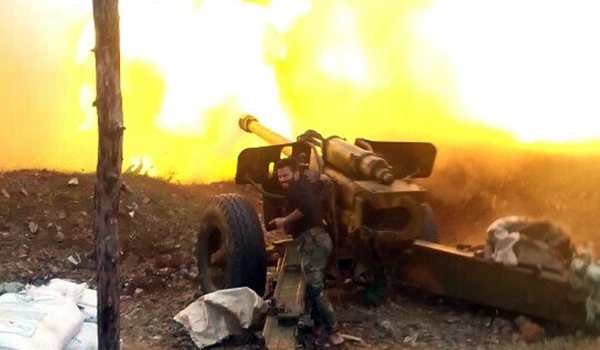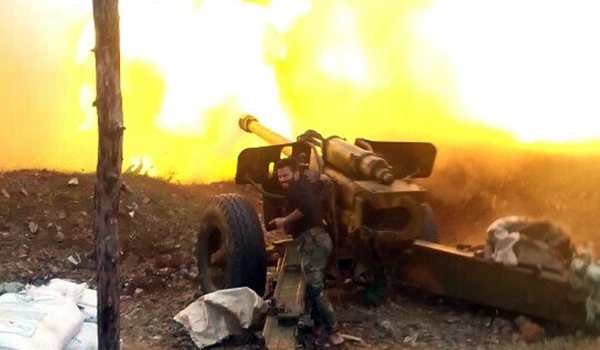 The Syrian Army's artillery units opened heavy fire at a long convoy of ISIL vehicles in the Northeastern part of Sweida province, inflicting major damage on the military column.
The ISIL convoy of military vehicle near the village of Rajm al-Dawleh, some 70 km Northeast of Sweida city, came under the heavy artillery shelling of the army.
Four vehicles, including a truck loaded with weapons and ammunition, were destroyed and meantime several members of the ISIL were killed in the attacks.
In relevant developments in the province last week, dozens of ISIL terrorists were killed or wounded in the Syrian Army troops' offensives in the Northeastern territories of Sweida province.
The Syrian soldiers engaged in fierce clashes with the ISIL near the village of al-Qasr in al-Badiyeh region, which ended in the killing or wounding of tens of the militants.
The ISIL, meantime, left behind its damaged military equipment and machinegun-equipped vehicles and fled the battlefront to evade more casualties.