Yemen
ISIL Emir Killed in Major Army Operation in Yemen's Taiz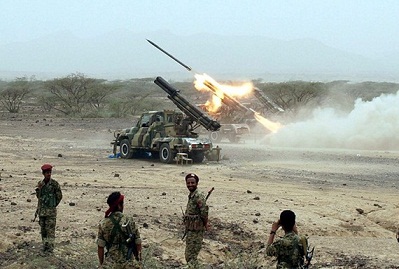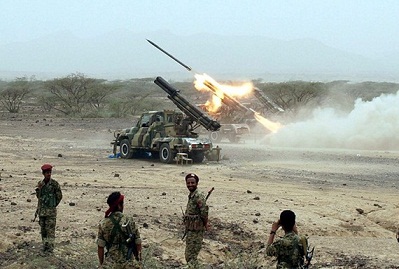 Emir of the so-called 'Islamic State of Iraq and the Levant' (ISIL) takfiri group in Yemeni, Abu Ayyoub Al Ansari, as well as the ISIL Religious Jurist, aka Abu Hemma, were killed on Tuesday during a major army operation south of Yemen.
The Yemeni army and Popular Committees managed to carry out a succeeding military operation in the province of Taiz, south of capital Sanaa, during which Ansari and Abu Hemma were killed, a military source in Yemen said.
"The missile and artillery units in the army and Popular Committees fired missiles at assembly points of the aggression mercenaries and invaders in the southern village of Thobab city, killing and wounding a large number of them, including elements of the most ISIL wanted commanders," he said.
The source pointed out that "a US helicopter tried to rescue Ansari, but to no avail," pointing out that "Abu Hemma has issued execution sentences against prisoners who were executed by ISIL in the southern provinces. "
The source also praised the "qualitative operation carried out by the army and the heroes of the Popular Committees in the framework of the duties assigned to them in dealing with al-Qaeda, ISIL and aggression mercenaries and invaders and so the world would get rid of their evil."
Moreover, the source hailed the achievements by the army and Popular Committees in defeating al-Qaeda and Saudi aggression mercenaries to cleanse the nation and prevent terrorism risks.