Iraq
ISIL on Verge of Collapse in Heet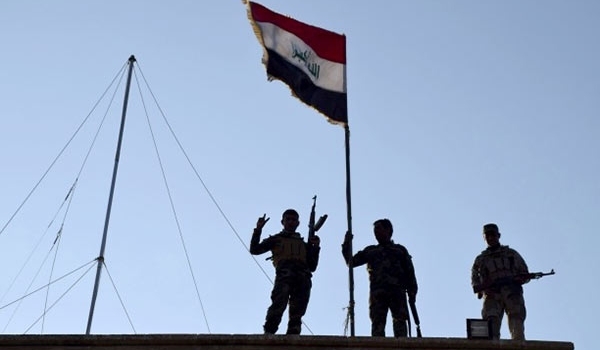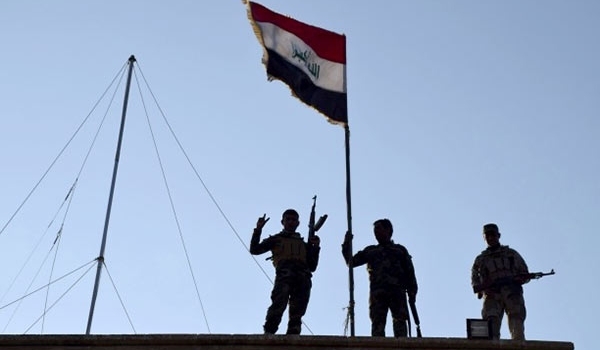 Iraqi security forces have taken control of more districts in the city of Heet in Iraq's Western province of Anbar from ISIL militants, a provincial security source said Tuesday.
"The Iraqi security forces on Tuesday continued to impose their control over more districts across the city of Heet and managed to liberate the city's main government compound, Al-Sa'a roundabout, Al-M'lamin neighbourhood and Courthouse of the city," the source said.
The security troops and allied tribal units seized the compound after ISIL terrorists withdrew from the central part of the town, that is located some 160 km West of the Iraqi capital of Baghdad, the source said.
"The troops raised the Iraqi flag on the main government building in the compound, which also includes buildings of the city police headquarters, court and education directorate," the source said.
"However, sporadic clashes continued during the day to clean up the remaining pockets of ISIL terrorists in the Northern and Western parts of the town," the source added.
Meanwhile, teams of explosive experts were defusing dozens of roadside bombs and booby-trapped vehicles and buildings set earlier by ISIL militants aimed at slowing the advance of the troops, the source said.
During the past few days, more than 1,000 families left their homes in Heet and were evacuated to refugee camps in safe areas.
Earlier on Tuesday, the Iraqi counter-terrorism department announced that the country's joint forces have won back three new regions in the city of Heet in Anbar province in Western Iraq, inflicting heavy losses on the ISIL terrorists.
The Iraqi forces seized back Basa'er Awal, Eastern Basa'er and Western Basa'er regions in the Central part of Heet city on Tuesday.
At least 70 ISIL militants were killed and many others were wounded in heavy clashes with the Iraqi joint forces.