Syria
ISIL Releases Picture of Jordanian Pilot in Hanging Clothes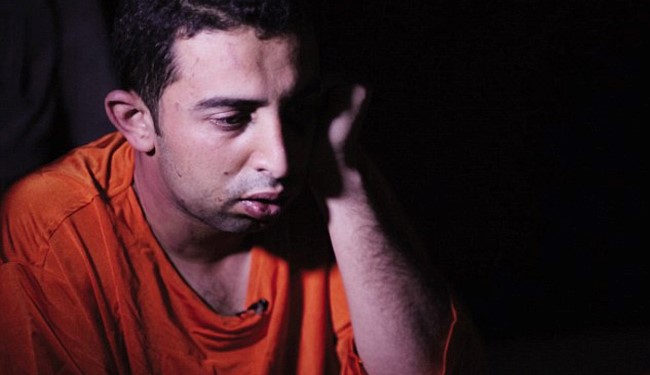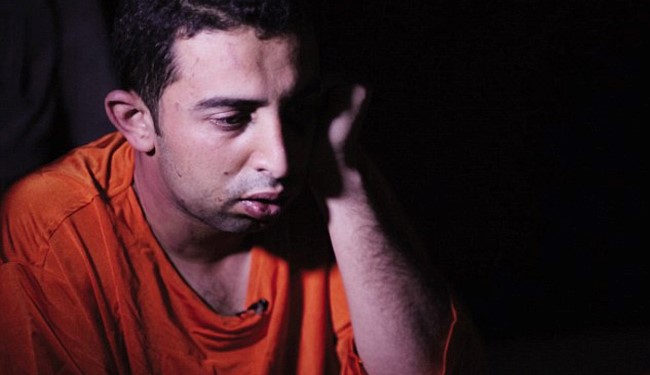 The ISIL Takfiri group published an interview with the Jordanian pilot captured last week after his plane crashed in northern Syria.
In an interview released by ISIL terrorists, Muath al-Kassasbeh, 26, a first lieutenant in Jordan's air force, is wearing an orange jumpsuit which is similar to what the takfiri group's previous victims were seen in.
His interview appears as a short question-and-answer segment in the latest issue of Dabiq, ISIL's English-language magazine.
He said his F-16 fighter jet went down near the northern city of Raqqa on December 24 after being hit by a missile.The 26-year-old Jordanian pilot said he ejected from the aircraft and landed in Euphrates River, where he was taken captive by ISIL terrorists.
Jordan's government spokesman Mohammad al-Momani has declined to make any comment on the interview.
The United States has denied claims that the ISIL shot down the fighter jet, the first aircraft of the US-led coalition fighting ISIL since the airstrikes in Syria started in September.
The Takfiri terrorists and the so-called Syrian Observatory for Human Rights said that the aircraft was shot with an anti-aircraft missile.
Jordan, Saudi Arabia, the United Arab Emirates and Bahrain are among a number of countries that have joined the so-called US-led alliance carrying out airstrikes against what it says are ISIL positions in Syria and Iraq. Most of these countries have been supporting al-Qaeda-linked militant groups fighting the government in Syria.