Iraq
Middle East
ISIL Terrorists Killed in Hashd Al-Shahbi's Preemptive Operations in Syria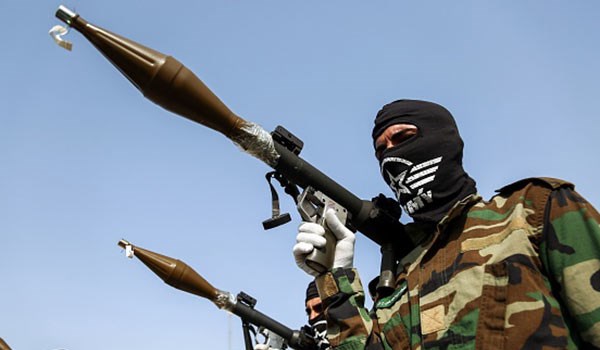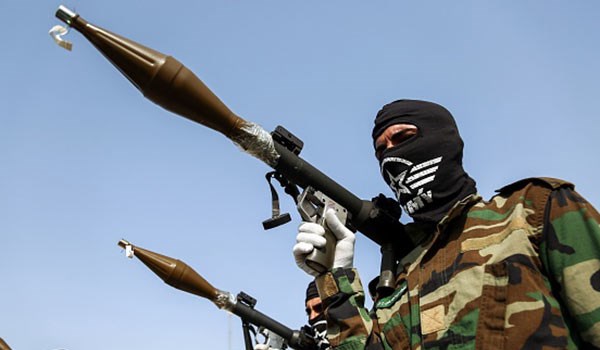 Iraqi sources reported that over 43 terrorists were killed and wounded in a preemptive strike by Hashd al-Shaabi (Iraqi popular forces) on the ISIL in Syrian territories near the borders with Iraq.
Commander of Hashd al-Shaabi in al-Anbar province Qassem Muslih said on Wednesday that his forces attacked a gathering of ISIL in Baqouz region in Southeastern Syria with artillery fire.
He added that the terrorists were preparing for attacks against Hashd al-Shaabi at the borders with Syria, noting that over 43 ISIL militants were killed and wounded in the offensive.
Several vehicles of the terrorists and their fuel tanks were destroyed in the attack.
In a relevant development on Saturday, Hashd al-Shaabi killed at least 35 ISIL terrorists, including two commanders, during their military operations inside Syria.
"The Hashd al-Sha'abi's artillery units, in a preemptive operation, targeted the ISIL terrorists who were preparing to attack Hashd al-Sha'abi forces in al-Souseh region in Southeastern Deir Ezzur," Muslih said.
He noted that two ISIL commanders, namely Abu Vazah and Abu Hamzeh, were among the 35 terrorists killed in Hashd al-Sha'abi's operation.
Muslih reiterated that the Iraqi popular forces are in control of ISIL's movements in Syria behind the borders with Iraq.