Syria
ISIL Terrorists Surrender to Hezbollah in Heights at Syria-Lebanon Border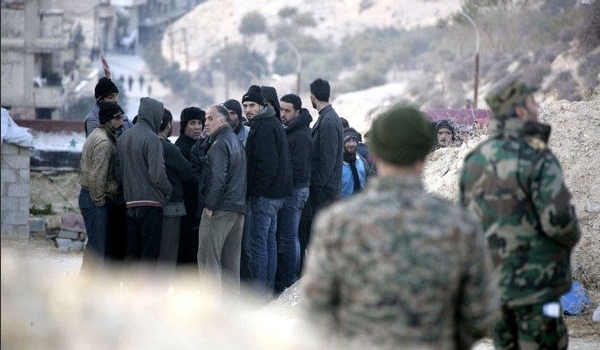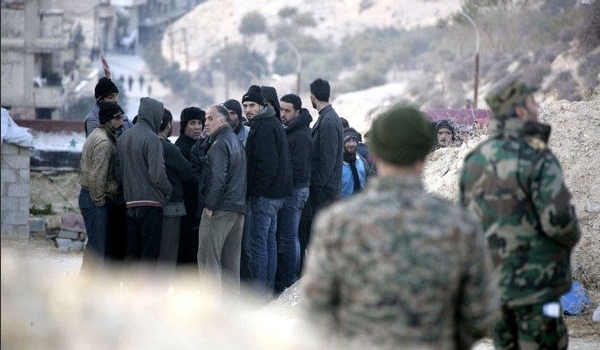 A number of ISIL terrorists surrendered to the Lebanese Hezbollah in Western Qalamoun region on Sunday and called for relocation to Syria's Deir Ezzur in return for giving information about the fate of captured soldiers of the Lebanese army in 2014, military sources said.
The sources close to the Syrian Army and Hezbollah reported that ISIL surrendered to the Hezbollah fighters after the army soldiers and Hezbollah fighters approached Halimeh Qareh height.
The sources said that based on an agreement the surrendered-members of ISIL are to be relocated to Deir Ezzur after the terrorists cleared the fate of the Lebanese captives that have been in ISIL's jail for several years.
The sources confirmed that implementation of the agreement has started and Hezbollah has taken control over Wadi Mira passageway which was under ISIL's control.
Eight Lebanese soldiers were kidnapped in clashes in Arsal in Eastern Lebanon in 2014. There was no information about their fate for several years.
Reports said earlier today that the Lebanese and Syrian Army troops and Hezbollah declared simultaneous truce with ISIL terrorists in mountainous regions at common border.
The General Command of the Lebanese Army said in a statement that the ceasefire regime has started since 7 o'clock this morning to pave the ground for the last phase of negotiations for clearing fate of the kidnapped Lebanese military men by the ISIL.
In the meantime, the Syrian Army and Hezbollah declared ceasefire in the Western Qalamoun region since 7 o'clock this morning aimed at ending hostilities in the region.
The Lebanese and Syrian soldiers along with Hezbollah combatants kicked off large-scale operations at common border and managed to liberate a large number of regions, heights and hills, forcing ISIL terrorist to ask for relocation to Syria's Deir Ezzur.