Syria
ISIL's Centers in Deir Ezzur Receive Severe Blow in Syrian Army Attacks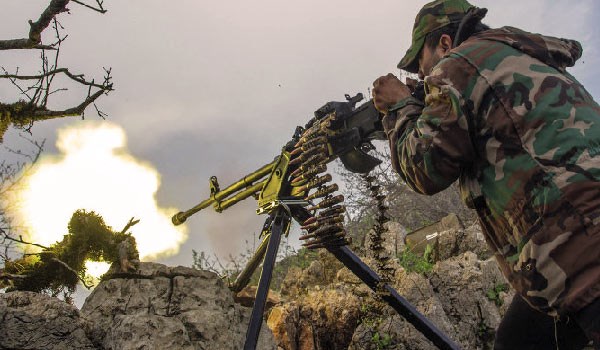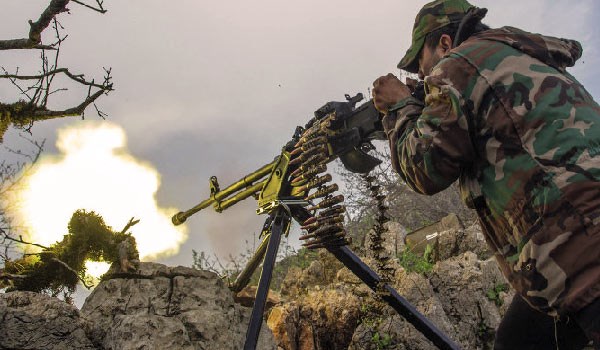 ISIL suffered a number of casualties and its military equipment sustained major damage in the Syrian army soldiers' attacks in the Southern and Southwestern outskirts of Deir Ezzur city, sources in Eastern Syria said.
The sources said that the army soldiers engaged in fierce clashes with the ISIL South of Brigade 137th garrison Southwest of Deir Ezzur city, destroying three barricades and killing or wounding a number of terrorists.
In the meantime, the army's artillery units shelled heavily ISIL's movements and positions in areas surrounding Deir Ezzur's airbase, al-Thardah mountain, al-Makbat region and Tal (hill) Aloush, inflicting heavy losses on the terrorists.
Also, the Syrian air force and army launched heavy strikes on ISIL positions and moves near Deir Ezzur city on Thursday, destroying several oil tankers and bases of the terrorists and killing tens of them.
The Syrian fighter jets targeted the ISIL moves near al-Maqaber (cemetery), Talat al-Rawad and al-Mayadeen road in Deir Ezzur, inflicting casualties on the militants and smashing several oil tankers.
The Syrian army's artillery units also pounded the ISIL moves and positions near Deir Ezzur city, al-Tharda, al-Makbat and al-Maqaber regions, killing and wounding dozens of the terrorists.
Meantime, the army soldiers launched anti-ISIL operations in the Southern areas of Brigade 137 region in Southwestern Deir Ezzur, destroying three of their machinegun and killing and wounding several militants.