Syria
ISIL's Positions Destroyed in Syrian Army, Air Force Operations to Break Deir Ezzur Airbase Siege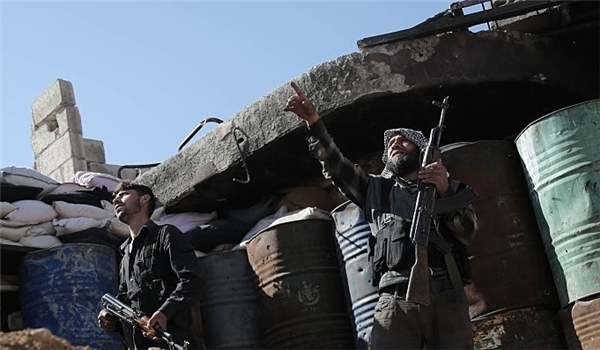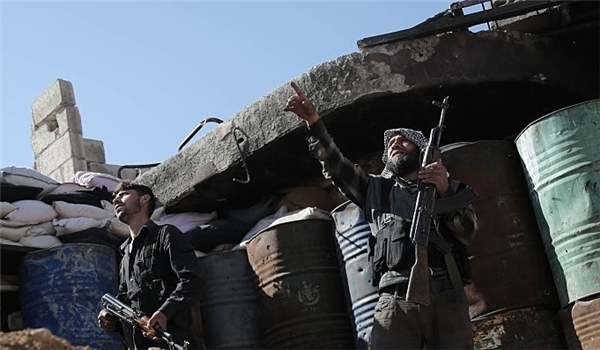 The Syrian army and air force intensified their military operations and airstrikes against the ISIL terrorist group in Deir Ezzur to break the siege of the city's military airport, destroying several military positions and concentration centers of the terrorists.
The ISIL's positions and headquarters came under the heavy strikes of the Syrian air force and were destroyed.
Meantime, the Syrian army and the National Defense Forces (NDF) launched large-scale military operation on Deir Ezzur city cemetery advancing towards the Republican Guard Regiment base.
According to reports, pro-government forces reached outskirts of the base after killing and wounding at least 10 ISIL militants.
The Syrian army units targeted and pounded the ISIL's movements in the surrounding areas of Sarieh Juneid Southwest of al-Tamin Brigade which resulted in the destruction of a military vehicle as well as death and injury of a number of terrorists.
The Syrian army also launched a series of artillery and missile attacks on ISIL gatherings at Raqqa bridge and in the area west of Al-Sanouf hill, inflicting heavy casualties in ISIL ranks, while also damaging their positions and equipment.
The Syrian air force launched heavy attacks on ISIL's military positions in al-Rasafeh, the surrounding areas of al-Maqaber (cemetery) region, al-Tharda region and bloc-manufacturing factories which resulted in the death and injury of a large number of terrorists and destruction of their weapons and ammunition.
In a relevant development on Tuesday, the Syrian Army troops engaged in heavy fighting with the ISIL in the Southern countryside of Deir Ezzur city and repelled their attack, killing a large number of ISIL terrorists, including a senior commander.
The ISIL staged large-scale assault to capture the army's airbase in Deir Ezzur, but retreated after receiving a destructive response.
According to reports, heavy clashes broke out outside the airbase as the Syrian army troops repelled the offensive and fought back, expanding its control around the military base.
Military sources further reported that ISIL lost a large number of forces, including a notorious field commander in the warded off-assault.
Relevant reports said on Sunday that the army soldiers engaged in heavy fighting with the ISIL and fended off the terrorists' heavy attacks on the pro-government forces' positions in al-Roshdiyeh neighborhood, South of al-Maqaber (cemetery) region, the Deir Ezzur's airbase and Regiment 137 base, killing and wounding tens of terrorists and destroying their weapons and equipment.