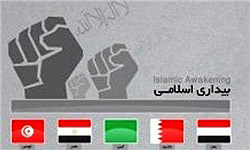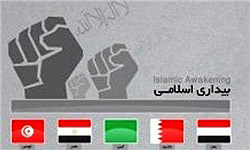 The 'Muslim Ulema (religious scholars) and Islamic Awakening' conference started work in Iran on Monday in the presence of the Leader of the Islamic Ummah and Oppressed People Imam Seyyed Ali Khamenei.
The two-day conference is attended by over 500 Iranian and 200 foreign scholars.
The Leader of the Islamic Ummah and Oppressed People Imam Seyyed Ali Khamenei addressed the audience at the beginning of the conference.
The Islamic awakening in Muslim countries and the role of Muslim Ulema is among the topics to be discussed by participants in the conference.
The participants in the conference in Iran are also likely to set up a contact group on Syria, Secretary of the conference Hojjatoleslam Ali Karimian announced Tuesday, saying that the Syrian crisis is one of the main topics of discussions at the gathering.
"One of the issues always discussed in the previous meetings was the Syrian problem about which the pros and cons presented their ideas," Karimian said in a press conference in Tehran.
"The Syrian issue will be studied in the upcoming conference in which different spectra and tastes are present," he added, and continued, "Thus, a contact group will be formed on Syria if the participants, of course, decide so."
Since the beginning of 2011, the Muslim world has been the scene of Islamic awakening. The Muslim world witnessed popular uprisings and revolutions similar to what happened in Iran in 1979.
Tunisia saw the overthrow of Zine El Abidine Ben Ali in a popular revolution in January, which was soon followed by a revolution which toppled Hosni Mubarak in Egypt in February.
Libya was the third country touched by the Islamic Awakening. Libyans also embraced victory after months of bloody campaign against the country's dictator, Muammar al-Qaddafi.
Bahrain, Jordan, Kuwait, Saudi Arabia and Yemen have since been the scene of protests against their totalitarian rulers, who have resorted to brutal crackdown on demonstrations to silence their critics.
Unlike the popular protests in other Arab countries of the region Syria has been experiencing unrest since March 2011 with organized attacks by well-armed gangs against Syrian police forces and border guards being reported across the country.
Hundreds of people, including members of the security forces, have been killed, when some protest rallies turned into armed clashes.
The government blames outlaws, saboteurs, and armed terrorist groups for the deaths, stressing that the unrest is being orchestrated from abroad.
In October 2011, calm was almost restored in the Arab state after President Assad started a reform initiative in the country, but Israel, the US and its Arab allies sought hard to bring the country into chaos through any possible means. Tel Aviv, Washington and some Arab capitals have been staging various plots to topple President Bashar al-Assad, who is well known in the world for his anti-Israeli stances.