Iran
North America
Islamic Republic of Iran Rejects Report on Talks with US in November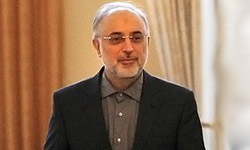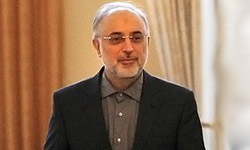 Iranian Foreign Minister Ali Akbar Salehi dismissed a recent report by the New York Times alleging that Tehran and Washington are slated to hold direct talks in November, stressing that there will be no talks between the two countries.
Speaking to reporters in a joint press conference with Central Africa's Foreign Minister Antoine Gambi in Tehran on Sunday, Salehi dismissed the New York Times report, and reiterated, "We do not have anything called negotiations with the US."
"Yet, if by negotiations you mean the talks between Iran and the Group 5+1 (the five permanent UN Security Council members plus Germany), these negotiations are underway now and according to the latest talks (between the two sides' chief negotiators), these negotiations will be held in November or (better to say) late in November," said the Iranian foreign minister.
"But the exact time and venue of the talks have not been specified yet," Salehi went on saying.
Earlier this month, Iran's Deputy Chief Negotiator Ali Baqeri said Tehran is waiting for the world powers' response to its proposal which was presented in the Moscow talks in June, adding that the response would pave the way for future talks between the two sides.
"A constructive response by the Group 5+1 to these proposals can pave the ground for the start of a new round of talks between Iran and G5+1," Baqeri, who is also Undersecretary of Iran's Supreme National Security Council (SNSC), said.
In mid-September, Iran's top negotiator Saeed Jalili held a meeting with EU Foreign Policy Chief Catherine Ashton, who represents the world powers in negotiations with Tehran, in Istanbul.
Speaking at a press conference after a bilateral meeting with Ashton, Jalili described his meeting with Ashton as "good", and said, "At this meeting we reviewed the discussions raised in the Moscow talks and the contents of the experts meeting (in Istanbul in July), and we studied the common points which can serve as a platform for cooperation and further talks."
"We are always ready for talks and we have declared that we are ready to hear your response to Iran's plan," Jalili added.
He said Ashton is due to inform the Group 5+1 member states of the conclusions reached in Istanbul meeting.
Jalili alluded that he and Ashton have come to the conclusion that "the viewpoints raised in Moscow and Istanbul have reached a common point", and now a decision can be made for the start of the next round of talks.
Ashton, too, described the talks as "useful" and "constructive".
"While it was not a formal negotiating round it was a useful and constructive meeting," said a declaration issued by EU High Representative Ashton's spokesman Michael Mann after a meeting between Ashton and Jalili.
The talks followed negotiations in Moscow in June, a meeting of the respective heads' deputies in July and phone calls made over the summer.