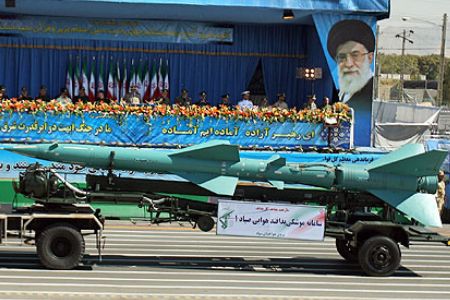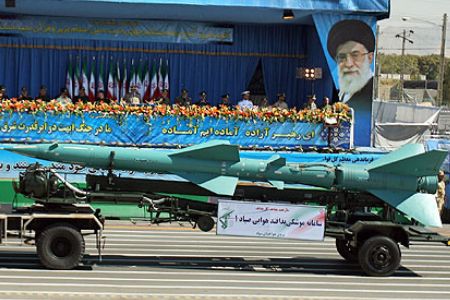 Iran's Defense Minister Brigadier General Ahmad Vahidi underscored the Iranian Armed Forces' power and preparedness, and said the country's Army is equipped with highly advanced smart weapons.
In the recent years, the Army has enjoyed a very desirable level of preparedness after it was equipped with different types of modern and smart weapons," Vahidi said on the threshold of the 'Army Day' on Saturday.
The minister further described updating the country's Armed Forces as a main component of the Islamic Republic of Iran's strategy.
He also underlined that preparedness and power of the Islamic Republic of Iran's Army have changed global equations and the world powers' plans and policies and forced them to retreat from their past positions against the Iranian nation.
In some relevant remarks in June, Vahidi had stated that Iran is now self-sufficient in procuring its military needs, stressing inefficiency of the existing sanctions and embargos on weapons sales to Iran.
"Iran is self-sufficient in making and mass-producing artillery, tanks, helicopters and warships," the defense minister said at the time.
"In the recent resolution, arrogant powers banned weapons sales to Iran, but we do not need their weapons and we can even export such weapons," the Iranian minister added.
Tehran launched an arms development program during the 1980-88 Iraqi imposed war on Iran, to compensate for a US weapons embargo. Since 1992, Iran has produced its own tanks, armored personnel carriers, missiles and fighter planes.
Yet, Iranian officials have always stressed that the country's military and arms programs serve defensive purposes and should not be perceived as a threat to any other country.