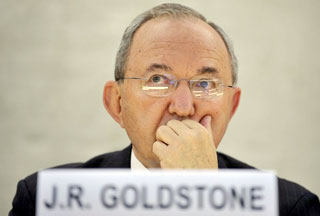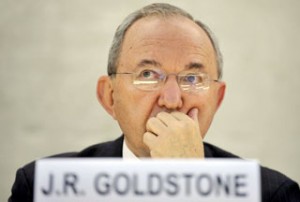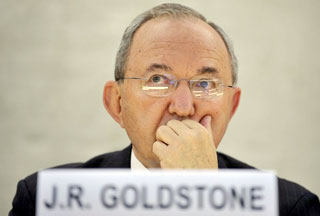 The head of the UN Human Rights Council commission on Gaza war says Israel intentionally targeted some civilian sites during the 23-day offensive in the Gaza Strip.
"Some of the killing…was certainly intentional. There was no mistake in bombing factories. The Israeli intelligence has very precise information," Richard Goldstone told CNN on Wednesday.
The former judge, however, did not endorse targeting civilians was the Israeli army's policy during its attacks on Gaza. "A fully fledged formal investigation will find that out. We didn't get near being judicial."
On Tuesday, the Goldstone report, mainly highlighting evidence of war crimes by the Israeli army during its military action against the Hamas-run Gaza Strip, was formally presented to the United Nations Human Rights Council.
The 575-page document listed several instances of alleged war crimes, such as Israel's deliberate shelling of civilian targets, opening fire at fleeing civilians and 'direct and an intentional attack' on hospitals. It also documented Palestinians' complaints of having been used as human shields by Israeli soldiers.
On the Palestinian side, the report charged armed groups operating in Gaza with failing to distinguish between military targets and the civilian population in their rocket attacks in southern Israel.
Goldstone said his committee did not find any proof for Israeli accusations against the Islamic Hamas movement of storing their weapons near civilians. "We looked for proof but didn't find it."
He expressed satisfaction with the debate the report has opened in Israel and internationally, saying he hoped 'the report will have consequences in the future in the protection of innocent civilians'.
But Israel's ultra-rightist Prime Minister Benjamin Netanyahu on Wednesday attacked the report again as a blow to the United Nations. He also warned that allowing The Hague-based International Criminal Court to try the alleged war crimes listed in the report would deal a 'death blow' to peace.
Earlier in the day, the premier announced plans for the establishment of an investigative commission to probe the findings of the Goldstone report.