Palestine
Israel launches incursions into Gaza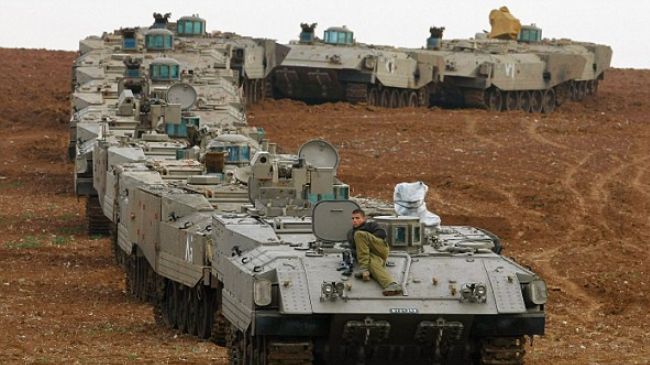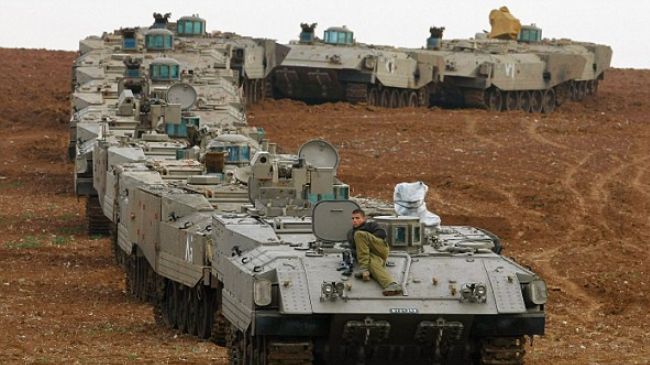 Israeli military vehicles have carried out two cross-border military incursions into the southern part of the besieged Gaza Strip.
The first incursion occurred east of Rafah as five bulldozers escorted by military vehicles leveled fields belonging to local Palestinians about 200 meters from the border fence inside the Gaza Strip.
Shortly afterwards, several Israeli military tanks crossed the border into the Gaza Strip firing gunshots into the air.
No casualties were reported during either of the raids.
Israel occasionally launches limited cross-border raids into the Gaza Strip on security pretexts, often razing land near the border in the so-called buffer zone it maintains on the Gaza side of the border.
In 2008-2009, more than 1330 Palestinians — the natives of the land — were killed during Israel's Operation Cast Lead, while thousands of others, many of them women and children, remained hospitalized.
In November 2012, Israel launched the so-called Operation Pillar of Defense I against Gaza. Over 160 Palestinians, including women and children, were killed and about 1,200 others were injured and more than 1,500 targets were hit across the Palestinian enclave during the eight-day war.
In retaliation, Palestinian resistance fighters fired rockets and missiles into Israeli cities, killing at least five Israelis. The offensive ended after Egypt brokered a truce between Hamas and Israel.
Gaza has been blockaded since June 2007, which is a situation that has caused a decline in the standard of living, unprecedented levels of unemployment, and unrelenting poverty.
The apartheid regime of Israel denies about 1.7 million people in Gaza their basic rights, such as freedom of movement, jobs that pay proper wages, and adequate healthcare and education.