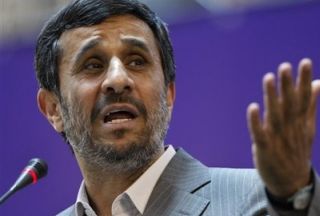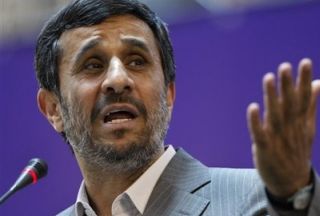 Iranian President Mahmoud Ahmadinejad has ruled out the possibility of a military attack on Iran over its nuclear program, saying no country would dare to launch an offensive on the country.
In an interview with the Kyodo news agency, when asked about prospects for an Israeli attack on Iran, Ahmadinejad said, "No one dares to do so."
"Israel is on a course of decline. Moreover, Iran is a great country and was not established by occupying other countries' land or through terrorism, imprisonment, and killing. Iran has a 7,000-year-old civilization," Ahmadinejad said in the interview, according to a report posted on the Iranian Presidential Office's website on Wednesday.
"The United States, which is the master of the Zionists, does not dare to attack Iran, let alone a fake regime (Israel) whose existence is dubious," the Iranian president added.
Ahmadinejad also stated that new sanctions imposed on Iran over its nuclear program will not compel the Islamic Republic to relinquish its rights.
"They assume that if they brandish a stick during negotiations, they can take advantage of Iran, but they should know that this will not happen," the Iranian president said.
Israel — the only entity in the Middle East that possesses nuclear weapons — has repeatedly voiced its determination to stop Iran's nuclear program, even through military means.
Tehran says its nuclear program is completely peaceful and has never been diverted to weapons production.