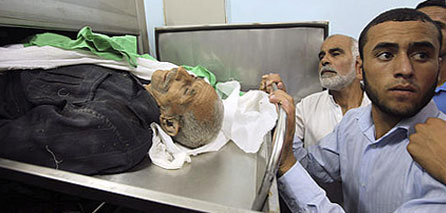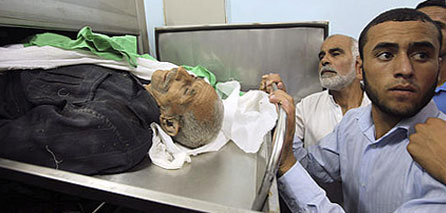 The Israeli military's fire has three people, including an elderly man and his grandson, in the Gaza Strip, Palestinian medics say.
The victims were targeted by an Israeli tank on Sunday in the town of Beit Hanoun close to the coastal sliver's border with Israel, AFP reported.
They were identified as 91-year-old Ibrahim Abdullah Abu Saeed, a caretaker at a farm, his 17-year-old grandson, who died later from his injuries and Ismael Walid Abu Audeh, 20, the report said.
The deadly incident comes less than two weeks after Tel Aviv renewed direct talks with the Palestinian Authority.
The attacks are in violation of a Palestinian demand for Israel's complete withdrawal behind the borders of 1967, when it captured Gaza, the West Bank and East al-Quds (Jerusalem), which has been promised as the capital of any potential Palestinian state.
Gaza is a still far from recovering from the Israeli war at the turn of 2009, which killed more than 1,400 Palestinians, most of them civilians, and inflicted a damage of USD 1.6 billion on the enclave's economy.
Gaza's 1.5 million residents have also been enduring more than three years of an all-out Israeli siege, which has deprived them of food, fuel and other necessities.