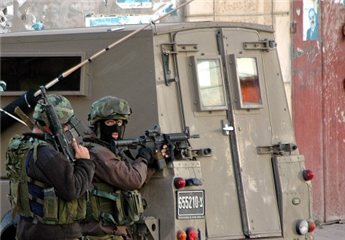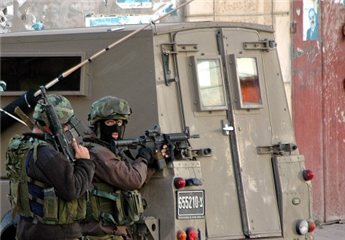 "Israeli" forces martyred a teenager in Jenin camp on Tuesday during an arrest raid, locals said.
Islam al-Tubasi, 19, was shot in the leg after "Israeli" soldiers raided his family home in Jenin refugee camp. He was arrested and taken to a hospital inside the Zionist entity, where he died from his injuries, sources stated.
"Special units stormed the house after "Israeli" forces bombed the door and immediately went to the roof of the home where Islam sleeps. He tried to escape and they shot him and then dragged him out of the house and took him to an unknown destination," family members confirmed.
this comes as a large patrol of around 20 "Israeli" military vehicles entered the camp at dawn and raided several homes.
Clashes broke out with local residents following the shooting of al-Tubasi, with dozens of camp residents injured by stun grenades, tear gas and live fire, Wafa reported.
"Israeli" forces returned to invade the camp at around 6 a.m., leading to clashes in which several young Palestinians were shot in the lower body with live fire, witnesses said.
Salah Nael Ghazzawi, 13, was shot in the leg and taken to hospital for treatment.