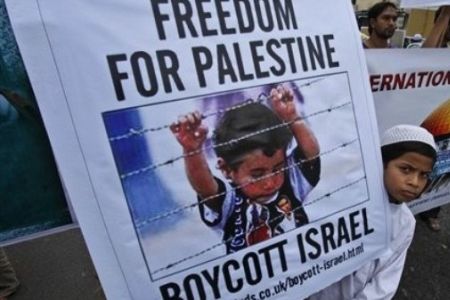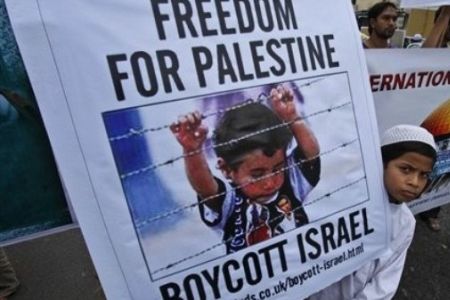 American demonstrators marking International Quds Day have announced that they would boycott Israeli products as an indication of their support of the Palestinian nation.
Americans staged rallies in the US capital Washington on Friday along with other Muslims across the world to mark International Quds Day, IRIB reported.
At the end of the rallies, a statement was issued in which those participating said they would no longer use goods from Israel and the major US companies which support Israel to show their unity with the Palestinians.
The ralliers supported the Palestinians' right to defend themselves and choose a government.
In the statement, they also called for a referendum to be held, in which all Palestinians — Muslims, Christians and Jews — could determine their future.
They said that all Palestinians from all religions should enjoy equal rights.
The International Quds Day was designated by the late Founder of the Islamic Republic, Ayatollah Rouhollah Khomeini.
The day is observed on the last Friday of the Muslim fasting month of Ramadan, during which Muslims across the world hold rallies in support of their brothers in faith, the Palestinians.