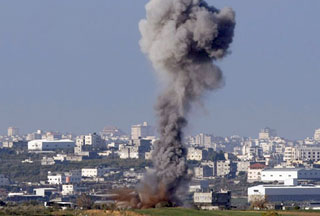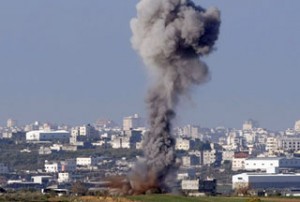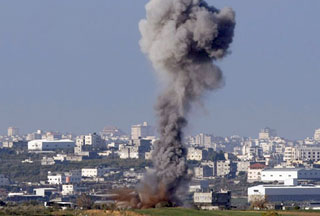 The Israeli army has launched an airstrike on the northern Gaza Strip, killing at least three Palestinians in the Hamas-controlled coastal sliver.
An Israeli missile struck a car on Friday as it was traveling near the Jabaliya refugee camp, killing at least three people, Reuters quoted medical sources as saying.
A Palestinian source identified two of the victims as Kamel al-Banna and Kamal al-Dahtur, the son of an Islamic Jihad commander who was killed in an Israeli raid two years ago, AFP reported.
Israel launched a three-week war on the Gaza Strip last December, which killed more than 1,300 Palestinians — mostly civilians — and drew charges of war crimes against the Israeli army from Palestinians as well as UN human rights organizations.
Earlier in September, the UN Human Rights Council commission on the Gaza war released a 575-page report, which mainly highlighted evidence of war crimes by the Israeli army during the massive offensive against the populated coastal sliver.
The Goldstone report listed multiple specific instances of alleged war crimes, such as the shelling of a house where Israeli soldiers had reportedly forced Palestinian civilians to assemble, targeting fleeing civilians who waived white flags and sometimes even followed Israeli instructions, as well as the alleged targeting of a mosque at prayer time, which left 15 people dead.
It also documented 'direct and an intentional attack' on al-Qods Hospital, and Palestinians' and the use of civilians as human shields by the Israeli army.