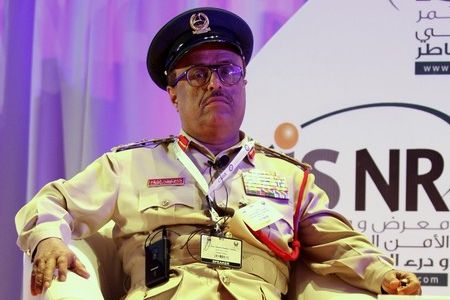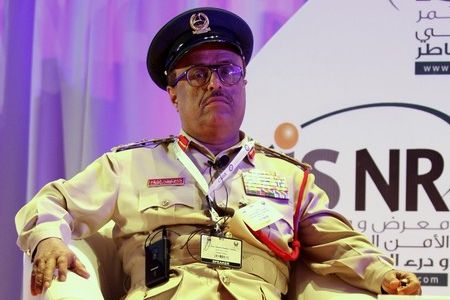 The head of the Israeli police investigations and Dubai police chief Dahi Khalfan have reportedly met after the latter accused Israel of killing a top Hamas commander.
Major General Yoav Segalovich met the Dubai police chief in the annual Interpol General Assembly in Qatar last week, Israeli website Ynetnews reported on Monday.
"They were introduced, they shook hands and greeted one another," an unnamed Israeli police source told Ynetnews.
The source added that there was no apparent tension between the two sides.
In September, Khalfan said he had received death threats from Israel's spy agency Mossad for uncovering details of the assassination of Hamas commander Mahmoud al-Mabhouh in a Dubai hotel in January.
Khalfan said he had received an email, which read, "Protect your back if you are going to keep your tongue loose."
The Dubai police chief had also referred to a cautionary phone call "from a retired Mossad agent with Western-Israeli nationality" to one of his relatives, saying, "He asked my relative to advise me to keep silent."