Palestine
Israel's day of reckoning is coming: Analyst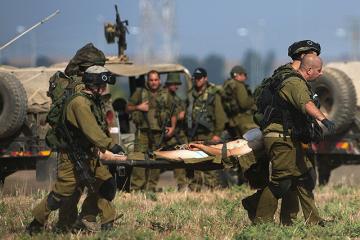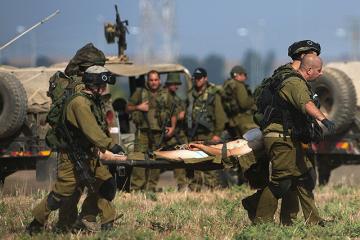 The launch of a preliminary investigation into Israeli war crimes against the people of Gaza by the International Criminal Court (ICC) will eventually lead to "Israel's day of reckoning," an American political analyst says.
Author and radio host Stephen Lendman made the remarks in a phone interview with Press TV on Sunday while commenting on American and Israeli reaction to the ICC decision to open a preliminary probe into war crimes committed against Palestinians.
Lendman said the initiative is a crucial step towards achieving justice for Palestinians.
ICC Prosecutor Fatou Bensouda on Friday announced that her office intends to conduct an "analysis in full independence and impartiality" into suspected war crimes carried out by Israeli military forces, including those committed during its Gaza offensive last summer, in which nearly 2,200 Palestinians, including 577 children, were killed.
"Well, the response was what you'd expect," said Lendman. "Israeli Prime Minister Netanyahu denounced it, its Foreign Minister Avigdor Lieberman called for abolishing the ICC. And, of course, America denounced the Palestinian Authority for daring to go to the ICC with…war crimes against Israel."
In an interview with Israel Radio, Lieberman said, "We will demand of our friends in Canada, in Australia and in Germany simply to stop funding" the Hague-based tribunal. The United States also joined Israel and condemned the ICC probe as a "tragic irony".
Lendman said, "There is no question that Israel committed war crimes, no question that it literally commits crimes against humanity and sometimes wars of aggression [on] daily [basis] against the Palestinian people, not just in Gaza, not just in [Operation] Protective Edge, not just in 2008, 2009, Operation Cast Lead or Operation Pillar of Cloud, in November 2012, but daily against Palestinians in the West Bank, in East Jerusalem."
"Even if it [the ICC] holds Israel and its officials guilty of high crimes, nothing, whatsoever, won't happen in its wake," he said.
"Nonetheless, it's important that these initiatives go ahead," he said, "because one day maybe Israel will be held responsible, accountable, when other nations will see to it that Israel is punished for its crimes."
Lendman concluded that Israel could ignore the ICC rulings, "but it can't if other nations intend to enforce them. It has never happened so far. Will it happen? Not immediately, not soon, not mid-term, not intermediate term, but I believe it will longer term and that would be Israel's day of reckoning."
The Palestinian resistance movement Hamas says it is willing to provide to the court thousands of documents proving Tel Aviv's horrible crimes against the Palestinians in the besieged Gaza Strip.
More than 11,100 others, including 3,374 children, 2,088 women and 410 elderly people, were injured in the war.
Palestinians, meanwhile, have also urged the ICC to investigate Israel's illegal settlement construction activities in the occupied Palestinian lands.