Europe
Italy, Malta refuse to take in another refugee ship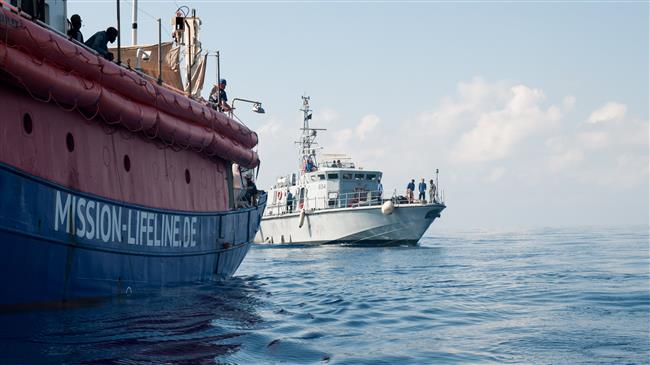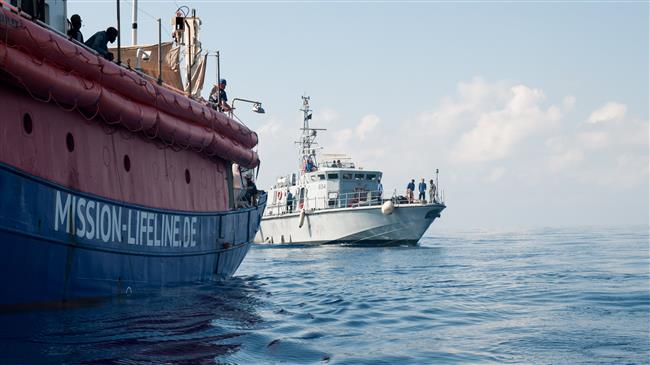 More than 300 refugees are stranded in the Mediterranean Sea as Malta and Italy have once again refused to allow a rescue ship carrying them to dock at their ports.
The Lifeline vessel, which is operated by German charity Mission Lifeline, picked up the refugees between Libya and the Italian island of Lampedusa in the Mediterranean on Thursday.
Italy's new far-right government, which has banned refugee ships from docking at its ports, called on Malta to take in the Lifeline. The plea was immediately rejected by Malta's Prime Minister Joseph Muscat, who said, "We're a sovereign country and nobody should dictate what we can and cannot do."
Italy, which itself also refused to accept the ship, blasted Malta for the "inhumane" and "absurd" decision not to accept the vessel.
Malta, in response, maintained that the ship was under Italian jurisdiction.
The ship remains stranded as of Sunday noon.
Italy's Interior Minister and Deputy Premier Matteo Salvini said on Saturday that rescue ships transporting refugees and asylum seekers had better "forget" about docking at Italian ports.
"These boats can forget about reaching Italy, I want to stop the business of trafficking and mafia," the right-wing leader said.
The Sunday scenario was an exact repeat of an earlier drama involving Italy and Malta, when they barred the French charity-run Aquarius rescue ship, carrying 630 migrants, from docking at their ports.
That refusal sparked a row across Europe; and Spain finally accepted Aquarius.
Italy was one of the main destinations for refugees fleeing war and poverty in Africa before the new populist government took office in Rome three weeks ago.
Last year, Italian authorities reached an agreement with the internationally-recognized government as well as the militia in Libya, the main embarkation point for refugees seeking to reach Europe, to curb the flow. However, Salvini has threatened to seize rescue ships or bar them from Italian ports altogether as he tries to keep his word on campaign promises to stop the influx of refugees.