Palestine
Jailed Palestinian leader urges anti-Israel armed resistance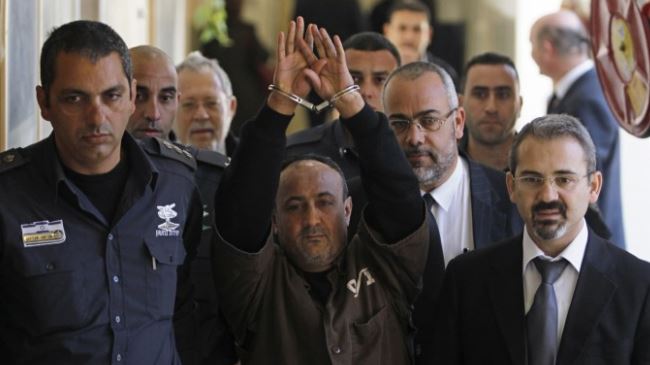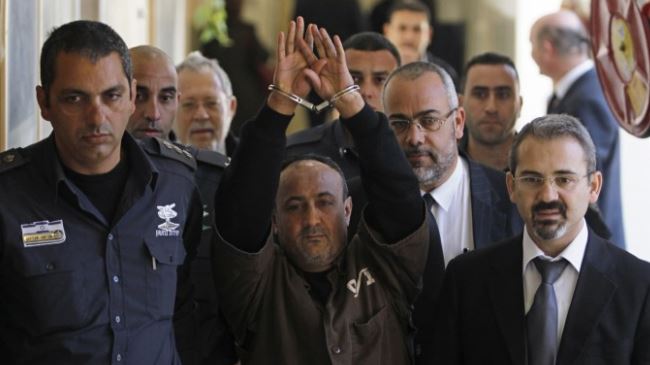 A prominent jailed Palestinian leader has called on the Palestinian Authority (PA) to give its backing to "armed resistance" against the Israeli regime.
In his letter from behind bars on Tuesday, Marwan Barghouti said by "choosing global and armed resistance", the Palestinians would remain "faithful to [late Palestinian leader Yasser] Arafat's legacy, to his ideas and his principles for which tens of thousands died as martyrs."
"It is imperative to reconsider our choice of resistance as a way of defeating the occupier," he wrote.
He noted that the Palestinian Authority must revise its priorities and mission, and immediately end its security cooperation which "is only strengthening the occupier."
The jailed leader wrote his letter on 10th anniversary of the death of Arafat, the deceased leader of the Palestine Liberation Organization (PLO).
Arafat died in 2004 at the age of 75 at a Paris military hospital. The analysis at the time was that he had a rare blood disorder.
Barghouti was the mastermind of the second Palestinian intifada (uprising) which lasted from 2000 to 2005, and is serving five life sentences in an Israeli prison for his alleged role in attacks against Israelis.
He was arrested by Israeli troops in 2002 and sentenced to life imprisonment two years later.