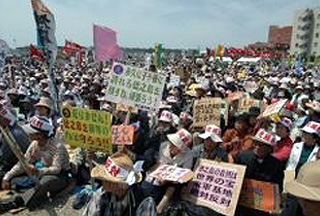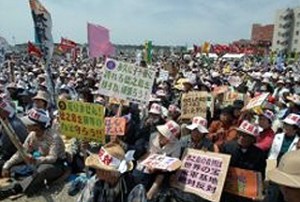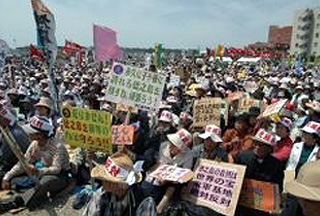 Thousands of political activists in Tokunoshima have rallied against the possible re-location of a US military base to the Japanese island.
About 15,000 demonstrators chanted anti-US slogans and expressed their anger over the planned presence of American forces.
Protest organizers say over half of the island's population attended the rally. Tokunoshima Mayor Hideki Takaoka was among the protesters.
"Reports several days ago said the U.S. side is against the idea and so are locals. A plan for relocating the base to Tokunoshima is out of the question," Kyodo quoted Takaoka as saying.
Japanese Prime Minister Yukio Hatoyama has been planning to move the US base in Okinawa to a new location.
Media reports say Tokyo is considering Tokunoshima as a potential destination for the US base. Hatoyama has told US President Barack Obama that he will find a new location by the end of May.