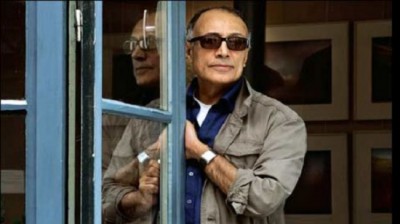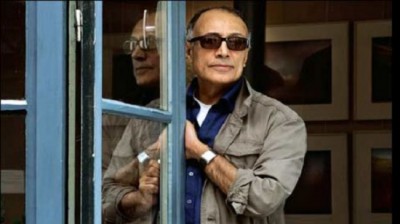 Japanese government has honored the internationally acclaimed Iranian auteur Abbas Kiarostami with the Order of the Rising Sun (Kyokujitsu Shoujusho).
The veteran filmmaker was hailed for its valuable works and activities in promoting Japanese culture in the world and developing cultural relations between two countries of Iran and Japan.
The award was dedicated to him during a ceremony that was held in Japan's embassy in Tehran on November 3.
The order is awarded to those who have made distinguished achievements in international relations, promotion of Japanese culture, advancements in their field.
"Kiarostami is a renowned Iranian director in our country whose works gained acclaim by Japanese audience," said Japanese Ambassador Koji Haneda.
Kiarostami made a Japanese-language drama titled Like Someone in Love, which was co-produced by Japan's Eurospace and France's MK2.
Shot in Tokyo and the nearby city of Yokohama, the film is about a contemporary relationship in today's Japan.
The Japanese television star Rin Takanashi and veteran actor Tadashi Okuno play roles in Kiarostami's screen representation.
Premiered at the 2012 Cannes Film Festival, Like Someone in Love has participated in some international festivals so far and has been screened in several countries such as France, Portugal and Japan.
The internationally-lauded Iranian film director, screenwriter and photographer Abbas Kiarostami has mounted numerous artistic workshops and programs in different countries.
Born in 1940, Kiarostami has received very positive reviews and acclaim from international critics for his diverse works of art such as painting, photography, Poetry and filmmaking.
He has also garnered many prestigious awards, including the 1997 Cannes Golden Palm award and the 2008 Glory to the Filmmaker award of the Venice Film Festival.
"One of the most admired contemporary auteurs of cinema, Abbas Kiarostami is an inspiration for emerging as well as established filmmakers. His approach to filmmaking, which often defies conventional techniques, is much discussed and often emulated," the head of Film Programming at Doha Film Institute Ludmila Cvikova had earlier commented.
Taste of Cherry, The Wind Will Carry Us, And Life goes On…, Through the Olive Trees, and Where is the Friend's Home are some of his better known films.