Syria
Jeish Al-Islam Terrorists Start Leaving Eastern Ghouta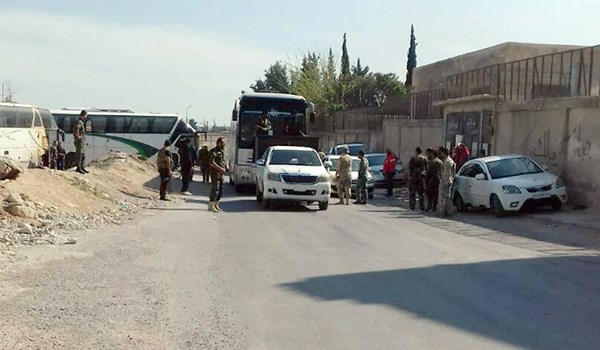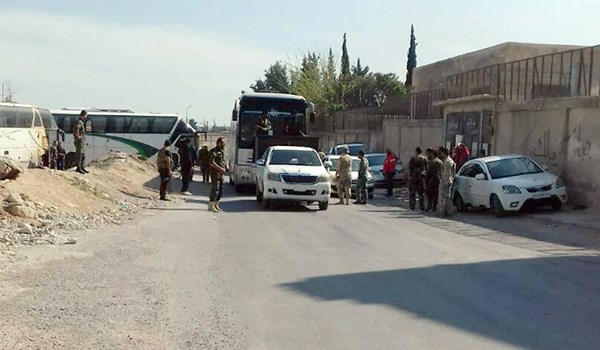 Jeish al-Islam militants have started leaving their positions in Eastern Ghouta for other militant-held regions, the Russian Reconciliation Center for Syria said on Monday.
The Reconciliation Center, tasked by the Russian Defense Ministry with restoring stability in the war-torn country, said that a preliminary agreement has been reached for withdrawal of Jeish al-Islam group from Eastern Ghouta.
Jeish al-Islam is one of the last major militant groups holding out in Douma, a major city in Eastern Ghouta.
"Upon leaving Douma, the militants must provide maps of minefields, voluntarily de-mine buildings, clear barricades and main transport routes," a press statement by the Reconciliation Center said.
Other sources said on Sunday that based on the agreement some of Jeish al-Islam militants from Douma would be evacuated to the town of Jarabulus (under the control of the Turkish-backed militants) in Northeastern Aleppo while other fighters would reconcile with the Syrian government.
Russian military police were poised to soon enter Douma where they would establish evacuation corridors, monitor the militants' withdrawal and host temporary humanitarian infrastructures.
Furthermore, Jeish al-Islam is to hand over all hostages (civilians and troops) to the Syrian Army as well as the corpses of fallen government ranks.
While it is unknown whether or not the Syrian Army will enter Douma anytime soon, all government institutions once housed in the town are to be immediately reinstated; civil servants are to return to their jobs at these places.