Middle East
Jordan puts female ISIL terrorist on death row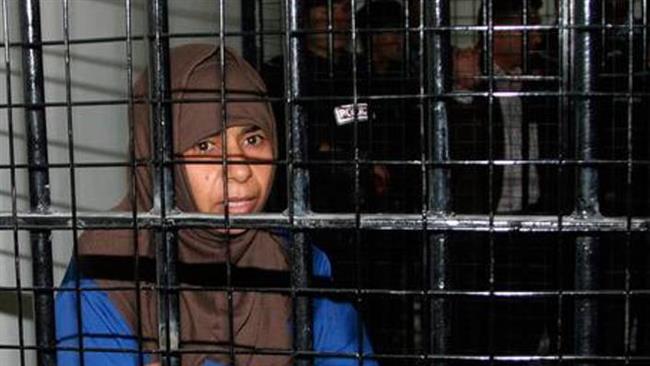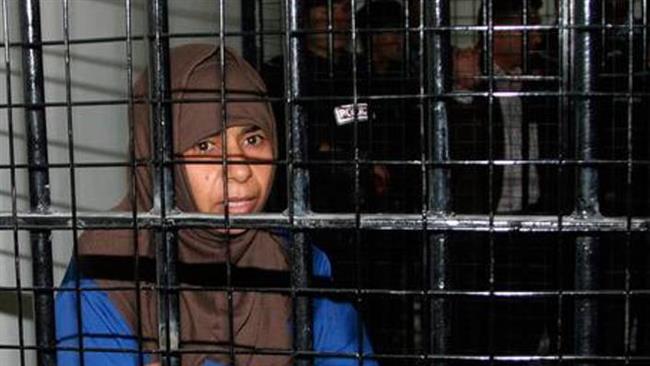 Jordan has ordered a female terrorist with the ISIL to death row after the Takfiri group released a video showing torching to death of a Jordanian pilot.
"The sentence of death pending on… Iraqi Sajida al-Rishawi will be carried out at dawn," a security official said on Tuesday, speaking on condition of anonymity.
Rishawi awaits execution for her part in attacks on hotels in the Jordanian capital Amman that killed 60 people in 2005. She survived because her bomb failed to detonate.
ISIL had offered to spare the life of the Jordanian fighter pilot, Lieutenant Maaz al-Kassasbeh, if she were released.
The 22-minute video, which surfaced on social media on Tuesday, showed the pilot being burned to death. He was seen dressed in an orange jumpsuit and surrounded by flames inside a metal cage.
Kassasbeh was captured by ISIL on December 24, 2014, after his F-16 jet crashed while flying over northern Syria on a mission against the terrorists.
Amman had pledged to save the serviceman after ISIL declared decapitation of a Japanese hostage.
Meanwhile, King Abdullah of Jordan cut short a visit to the United States to return home.
Jordan's Ministry of Religious Endowments said mosques across the country would offer funeral prayers for Kasassbeh after noon prayers on Wednesday.
Earth-shattering retaliation
The Jordanian army and government have vowed to avenge the pilot's murder.
"Jordan's response will be earth-shattering," the country's Information Minister Mohammed Momani said on television.
A Jordanian military spokesman said in a televised statement, "The blood of the martyr will not go in vain… and our vengeance will be on the scale of the sorrow that has struck all Jordanians."
Bankrupt ideology
US President Barack Obama said the video of Kassasbeh's burning to death illustrates the terrorist group's "bankrupt" ideology, interested only in death and destruction. He said it would be "just one more indication of the viciousness and barbarity of this organization."
US intelligence was still working to confirm that the video is authentic.
ISIL warning
In a recent video posted online, ISIL militants showed the Japanese freelance journalist Kenji Goto saying he would be killed unless Jordan released Rishawi.
It showed Goto holding the photo of a dead body allegedly belonging to Haruna Yukawa, another Japanese hostage that had been captured by the ISIL Takfiri terrorists.
Goto said in the online footage that if Rishawi was not ready for exchange for his life at the Turkish border by Thursday sunset, January 29, Mosul time, the pilot would be killed immediately.
The group released a video on Saturday purportedly showing Goto's decapitation.