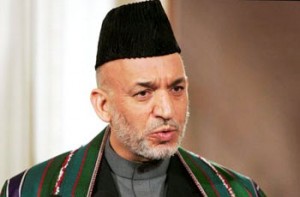 Afghan President Hamid Karzai has reversed an earlier decision and agreed to let two foreigners join the country's election watchdog.
Karzai's move comes amid international pressure to avoid a repeat of problems in last year's presidential vote marred by allegations of fraud.
The move, however, will be exclusive to September's parliamentary polls.
Last month, the Afghan leader amended a law to give himself full control of the electoral commission and appoint all its five members.
The body previously had three UN appointees. It had stripped Karzai of nearly one-third of his votes last year after complaints of vote rigging.