Karzai calls for US troops in Afghan custody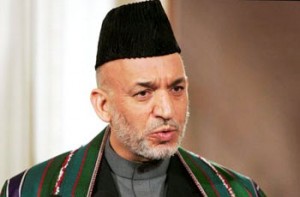 Afghanistan has demanded that foreign troops responsible for the killing of 10 civilians be handed over to the custody of the government.
The demand has been made via the National Security Council chaired by President Hamid Karzai on Thursday.
The statement comes just days after the victims, including eight school-children, were dragged out of their homes in the Kunar province and shot to death over the weekend.
NATO forces have disputed the results of the Afghan probe. The US military insists that the victims were armed militants.
The killings of civilians sparked public outcry on Wednesday, when hundreds of students took part in anti-US demonstrations.
Protesters strongly condemned the killing and warned of violent reaction by the public.
The protestors chanted "death to Obama" and "death to foreign forces." The demonstrators also torched a US flag and an effigy of US President Barack Obama.
Figures released by the United Nations indicate a 10 percent rise in the civilian death toll from the US-led war in Afghanistan with a good share of fatalities caused by foreign forces.