Africa
Kenya says 'most' hostages rescued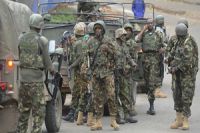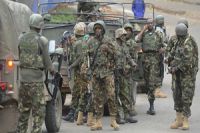 The Kenyan military says it has rescued "most" of the hostages who were held captive by Somalia's al-Shabab fighters inside a partly Israeli-owned shopping mall in Nairobi.
Kenya Defense Forces (KDF) spokesman Cyrus Oguna made the announcement late on Sunday, adding that "security forces have taken control of most parts of the building."
Kenyan and Israeli forces launched a major assault on Sunday evening to end the two-day standoff that killed at least 68 people and injured about 200.
According to reports, the dead also included three British nationals, two French women, two Canadian citizens, including a diplomat, a Chinese woman, two Indians, a Ghanaian poet, a South Korean, a South African and a Dutch woman.
Kenyan police warned that the death toll could rise "much higher".
According to police, 10 to 15 heavily armed al-Shabab militants stormed the mall from two sides on Saturday.
Police officials said some militants have been killed and the security forces are battling the remaining attackers.