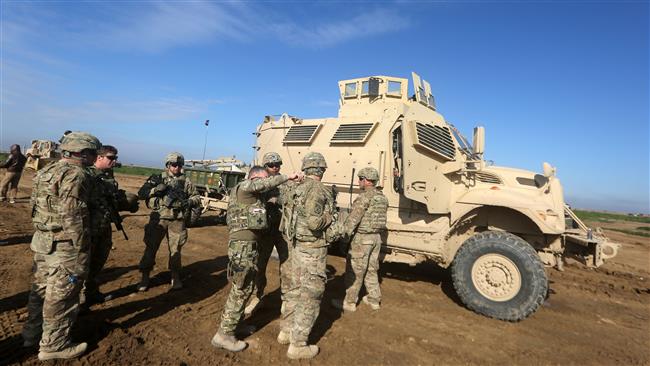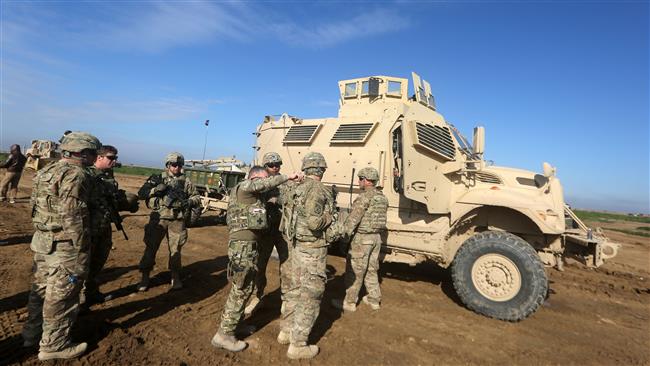 Secretary of State John Kerry visits Baghdad as Iraq is pushing ahead with a campaign to drive out Takfiris, with a new poll showing a third of Iraqis believe the US backs Daesh terrorists.
Kerry landed in Baghdad Friday and is expected to meet with Prime Minister Haider al-Abadi, Foreign Minister Ibrahim al-Jaafari, as well as the prime minister of Iraq's semi-autonomous Kurdish region, Nechirvan Barzani.
State Department spokesman John Kirby said Kerry will highlight Washington's strong support for Baghdad as "it addresses significant security, economic, and political challenges."
The visit comes as a US State Department report said that one third of Iraqis believe that Washington supports terrorist groups, particularly Daesh Takfiri militants, in the Arab country.
The report, which was based on a poll carried out from October to November 2015, said one out of three Iraqis believes "America supports terrorism in general or the Islamic State (Takfiri Daesh group) in Iraq specifically."
Some 40 percent of respondents also believe that the US is purposefully "working to destabilize Iraq and control its natural resources," the poll conducted by the State Department found.
"The report further said people in the Arab country are "keenly aware of ISIS (Daesh) true nature," with figures showing that "nearly all Iraqis have unfavorable views of [ISIS] and oppose its goals and tactics, with no significant variation across religious sects and ethnic groups."
The report added that the image of the US "among Iraqis has fallen from 38 percent favorable in December 2014 to 18 percent in August 2015."
The State Department blamed an "active disinformation campaign" and "residual suspicions about US policy" for the Iraqis' negative attitude toward the US.
The northern and western parts of Iraq have been plagued by violence ever since Daesh mounted an offensive in the country in June 2014.
US warplanes have been conducting airstrikes against purported Daesh positions in Iraq since August of 2014. Some Western states have also participated in some of the strikes in Iraq.
The air raids, however, have led to a large number of deaths among civilians and government forces, taking a heavy toll on Iraq's infrastructure.
Some analysts have criticized the US-led military campaign, saying the strikes, are only meant to benefit US weapons manufacturers.
On Wednesday, the US army said it may open new military bases in Iraq. This came despite Washington's initial refusals to send troops to stop Daesh militants from overrunning Iraq and Syria.
The US troop surge comes as the Iraqi army has launched an operation to liberate the city of Mosul, which has served as the main Daesh stronghold in the country since 2014.
Ahmed al-Asadi, a spokesman for the Popular Mobilization Forces, said in January that US jets destroyed nearly 80 percent of infrastructure during the army offensive to regain control of the western city of Ramadi in Anbar Province.