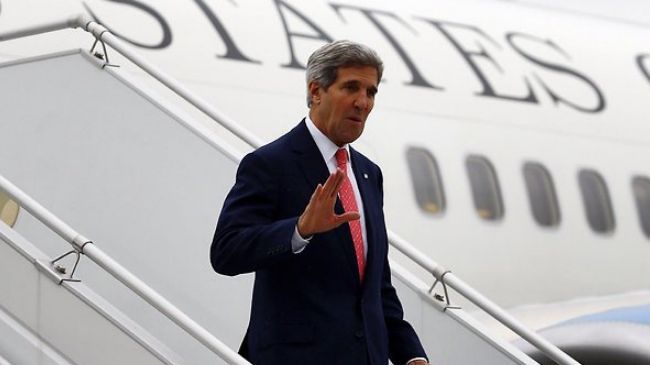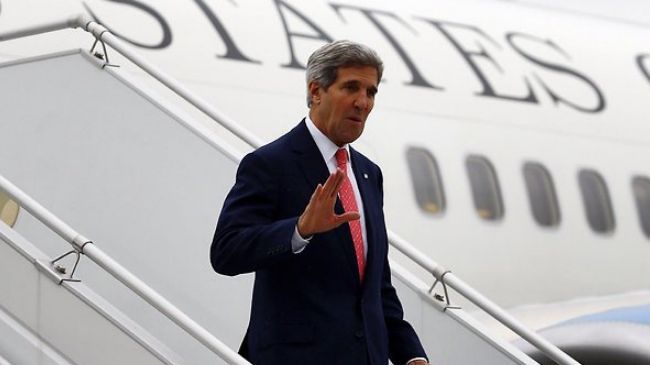 US Secretary of State John Kerry has said the White House constantly informs Israelis about developments of talks with Iran over Tehran's nuclear energy program.
Kerry made the comment after Iran and the five permanent members of the UN Security Council plus Germany wrapped up their talks in Geneva, Switzerland, without reaching a deal.
The negotiations between Tehran and the P5+1 in Geneva ended early on Sunday less than an hour after the negotiations entered the fourth day of hard work.
Officials from both sides said that differences over the Iranian nuclear energy program have considerably narrowed down.
The US is after a confident agreement which would "help protect Israel more effectively," Kerry said after the talks.
Prior to Kerry's visit to Geneva, Israel had expressed anger over the negotiations by calling a possible agreement "a very bad deal".
After the talks ended, Iranian Foreign Minister – and top nuclear negotiator – Mohammad Javad Zarif and EU Foreign Policy Chief Catherine Ashton issued a joint statement saying: "A lot of concrete progress has been achieved but some differences remain".
Iran and the P5=1 agreed to hold the next round of talks on November 20 in Geneva again.