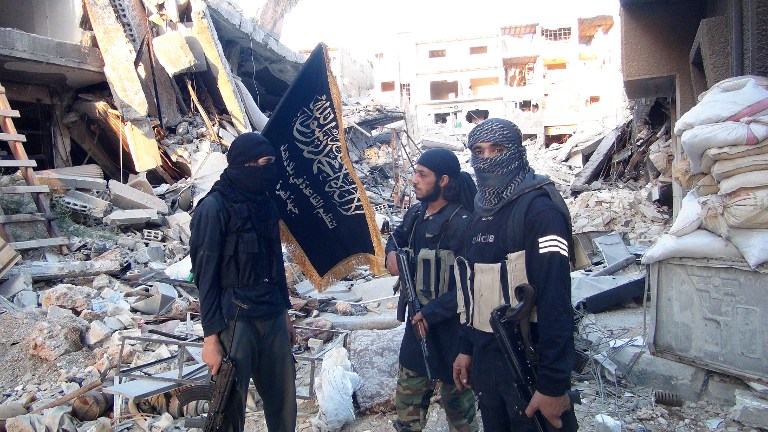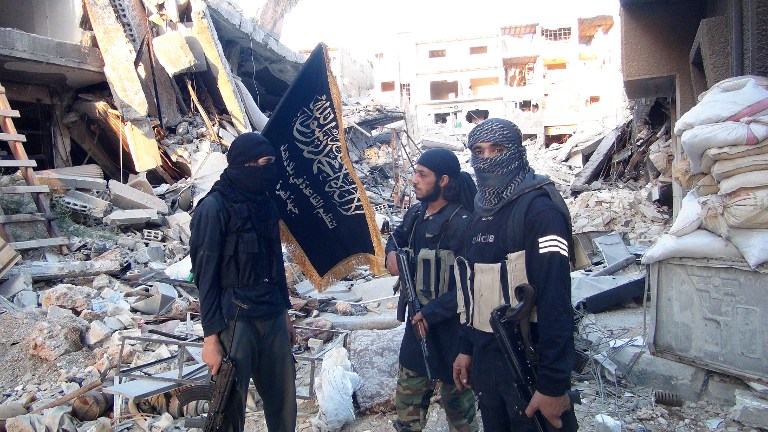 The threat of the Khorasan Group, a US-invented term for a terror group within Jabhat al-Nusra, is "greatly exaggerated," says an international relations scholar.
US officials are saying that air raids targeting the shadowy group in Syria last month failed even worse than previously reported.
The US intelligence community believes two key leaders of the Khorasan Group, previously reported dead in the Sept. 22 attacks, are still alive and could be actively plotting, CNN reports.
On September 23, Army Lt. Gen. William C. Mayville Jr., the Pentagon's director for operations, said the terror group was nearing "the execution phase of an attack either in Europe or the homeland."
However, US officials have admitted that what was originally described as a plot for an "imminent attack" in the West was "nowhere close to implementation," Stephen Zunes told Press TV on Thursday.
The analyst said the US airstrikes were conducted in urban areas and civilians were killed instead.
"One problem of course is that US foreign policy is so focused on military side that we seem to have lost any other tools," he noted.
Zunes pointed out that this failed policy is creating more extremists who would train themselves to defend their nations against "Western infidels."
President Barack Obama has authorized the US military to carry out airstrikes against the ISIL terrorist organization in Iraq and Syria.