Europe
Kiev not to abandon ceasefire in restive east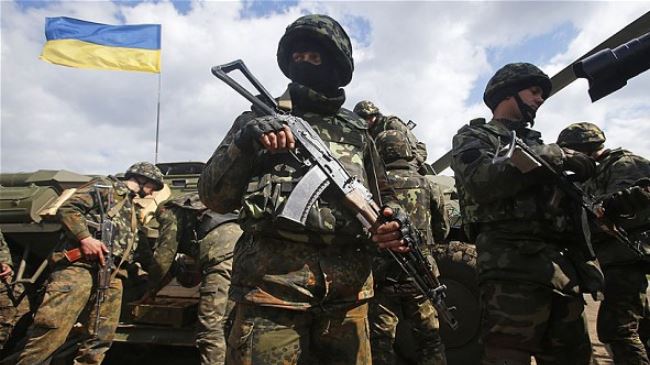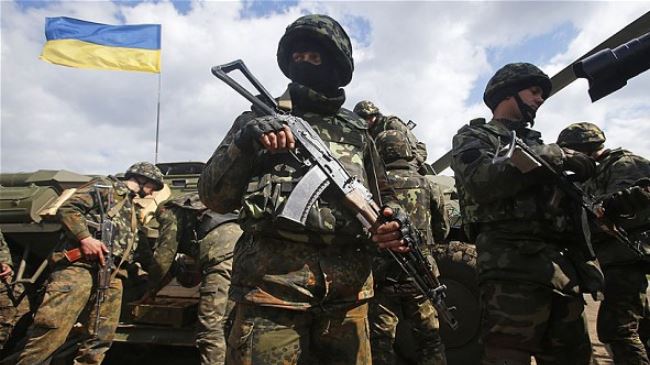 Kiev says it does not intend to withdraw from a ceasefire deal with the pro-Russia forces in the country's violence-ravaged east.
"There is no intention of abandoning it [the ceasefire] despite all … attempts to break these agreements by the Russian side," Andriy Lysenko, a Ukrainian military spokesman, told a news conference in the capital city of Kiev on Thursday.
However, he acknowledged that more troops have been deployed to the country's eastern regions in an attempt to foil probable attacks by pro-Russia forces.
The Ukrainian official added that Kiev cannot anticipate when pro-Russia forces might wage an offensive, "but we must always be prepared."
Lysenko's claims about Kiev's commitment to the ceasefire deal came hours after Ukraine's representative to the Organization of Security and Cooperation in Europe (OSCE) said the ceasefire is almost dead.
"Since the Minsk agreement … we have more than 2,400 breaches of the ceasefire by militant groups. More than 100 Ukrainian soldiers and dozens of civilians have been killed," Ihor Prokopchuk said.
The shaky two-month truce between Kiev and pro-Russians has been violated almost daily, with a continual blame game between the two sides.
Meanwhile, Moscow has warned that Kiev will face consequences should it renounce the ceasefire deal.
"[The collapse of the ceasefire] must not be allowed…. It would be catastrophic for the situation in Ukraine," Russian Foreign Ministry spokesman, Alexander Lukashevich, stated on Thursday.
On September 5, a truce agreement was inked by representatives of Ukraine, Russia, the Donetsk People's Republic, and the Lugansk People's Republic in the Belarusian capital, Minsk, in an effort to halt the war in eastern Ukraine.
The two mainly Russian-speaking regions of Donetsk and Lugansk have been the scene of deadly clashes between pro-Russia protesters and the Ukrainian army since Kiev's military operation started in mid-April in a bid to crush the protests.
Violence intensified in May after the two flashpoint regions held local referendums in which their residents voted overwhelmingly in favor of independence from Ukraine and joining the Russian Federation.