North America
Middle East
Syria
Killer American troops kill three civilians, kidnap several during airdrop operation in Syria
Three members of the same family have been killed by American military fire in Syria's eastern province of Dayr al-Zawr, with local sources saying the US forces kidnapped residents and took them to an unknown destination.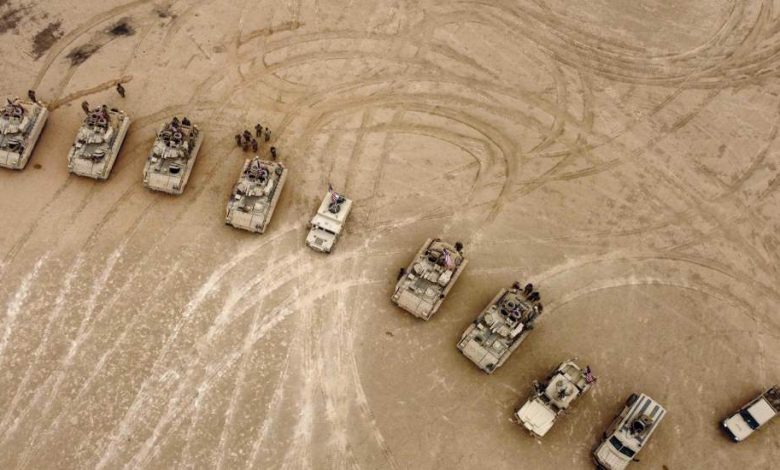 Syria's official news agency SANA said the victims lost their lives during a large-scale airdrop operation conducted by the American troops in the town al-Busayrah and its surrounding areas in the eastern countryside of Dayr al-Zawr at dawn on Monday.
The airstrike was accompanied by intense and indiscriminate shooting.
Local sources told SANA that the airdrop was conducted with the help of US-backed Kurdish militants affiliated with the so-called Syrian Democratic Forces (SDF).
According to the sources, the American troops also "kidnapped a number of residents and took them to an unknown destination."
The operation comes a day after reports said US troops and their proxies laid siege to al-Busayrah and imposed a curfew after coming under attack by Arab tribes.
Local sources told Russia's Sputnik news agency that SDF militants imposed a curfew in the town after local tribesmen targeted their military headquarters.
The US military has stationed forces and equipment in eastern and northeastern Syria with the alleged aim of preventing the oilfields in the area from falling into the hands of Daesh terrorists.
Damascus, however, says the unlawful deployment is meant to plunder the country's resources.
Former US president Donald Trump admitted on several occasions that American forces were in Syria for its oil.
After failing to oust the Syrian government with the help of its proxies and direct involvement in the conflict, the US government has now stepped up its economic war on the Arab country.
Earlier this month, Chief of the Russian General Staff Valery Gerasimov said the illegal presence of American forces in Syria hinders the fight against terrorist groups and contributes to their growth across the region.