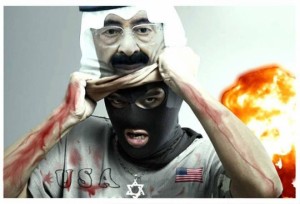 The Saudi regime is an instrument in the hands of the US to advance Washington's imperialist objectives in the Middle East, a political analyst tells Press TV.
In an interview with Press TV on Saturday, Ralph Schoenman said the Saudi regime has been acting as a tool for the US to help with its policy of interfering in the Middle East, gaining control over oil resources in the region and destabilizing regional countries.
"In all of these undertakings, the Saudi regime has been a fundamental instrument…. It's at work in Syria…[and] it's at work wherever it has the opportunity to deploy measures of terror and intervention for the purpose of destroying sovereignty in the country concerned," Schoenman said.
The analyst termed Saudi Arabia as "the principle clandestine" supporter of al-Qaeda-linked groups in Syria, adding that the Persian Gulf monarchy along with Qatar and the UAE have funded these terrorist groups that have taken their battle to Iraq as well.
"The fundamental issue with respect to the Saudi royal family is that they function as a 'cat's paw' instrument of US imperialism throughout the region and have done so for decades upon decades," he added.
Syria has been gripped by deadly violence since March 2011. According to reports, the United States and its regional allies — especially Saudi Arabia, Turkey, and Qatar — support the militants operating inside Syria.
This comes as over the past days, heavy clashes have also been underway between Iraqi armed forces and Takfiri militants from the so-called Islamic State of Iraq and the Levant (ISIL) terrorist group, who have threatened to spread their acts of violence to the capital Baghdad.
Iraqi Prime Minister Nouri al-Maliki has blamed Saudi Arabia and Qatar for the growing terrorism in his country.