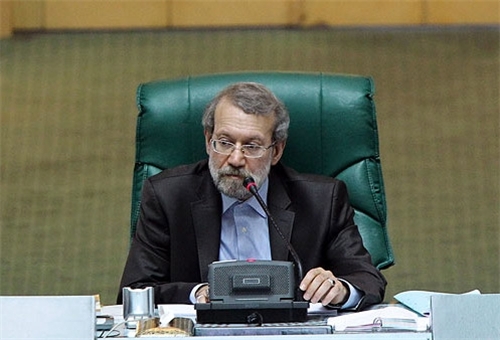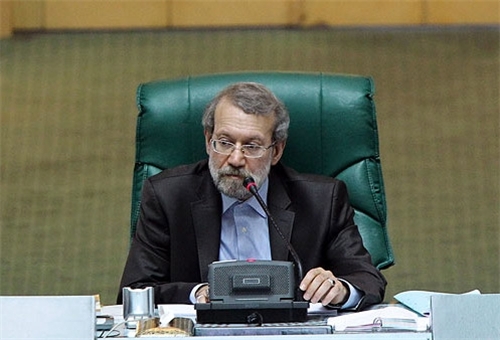 Iranian Parliament Speaker Ali Larijani deplored the EU parliamentarians for their secret meeting with two Iranian dissidents at the Greek embassy in Tehran, calling it a "cheap" move.
"What the (EU parliament's) delegation has done was a cheap and bad move because when a delegation travels to a country, it should act according to its working agenda, and holding secret meetings, specially for the Europeans, was a cheap action," Larijani said in an open session of the parliament on Sunday.
"If the EU delegation had a plan for the meeting, it should have informed the Iranian side of it, and then it would be either accepted or rejected," he added.
Common sense says that they should have respected their diplomatic mission and behavior, but the European legislators didn't do so and they, rather, showed a "cheap" action.
The delegation of the European parliament secretly met with lawyer Nasrin Sotoudeh and film director Jafar Panahi in the Greek Embassy in Tehran during its recent visit to Iran. The two were tried and convicted for their involvement in the unrests following the 2009 presidential election.
After official announcement of the election results on June 13, 2009, supporters of former President Mahmoud Ahmadinejad's main rival Mir Hossein Moussavi – who rejected the results – took to the streets of Tehran and other cities in daily rallies.
But later, millions of Iranian people as well as the Iranian police, the Islamic Revolution Guards Corps (IRGC) and Basij (mobilized volunteer) forces staged a strong presence and ended weeklong demonstrations and unrests in the capital.
Also, on December 30, 2009, pro-government rallies were staged by millions of Iranians after a group of opposition supporters – including those who took part in the post-election unrests in June – took advantage of the highly revered religious day of Ashoura on December 27 – the anniversary of the martyrdom of Imam Hossein (AS), the grandson of Prophet Mohammad (PBUH) and Shiite Muslims' third Imam – to chant slogans against top Iranian government officials.
On the same day (December 27), tens of millions of Iranians were on the streets to take part in annual massive processions across the country to mark the martyrdom anniversary of Imam Hossein (AS).
Clashes began after demonstrators started clapping and showing happiness, insulting the mourning people who were also in the streets to commemorate Imam Hossein's martyrdom anniversary.
In response to the Ashoura unrest, millions of Iranians took to the streets on Wednesday Dec. 30, 2009, demanding that rioters be brought to justice.
Later, Iran revealed that a number of western states have played a major role in stoking the unrests both after the presidential elections and on the Ashoura Day, singling out Britain and the US for meddling. Tehran also revealed strong evidence substantiating the interfering role of several foreign embassies and diplomats in stirring riots in Iran.