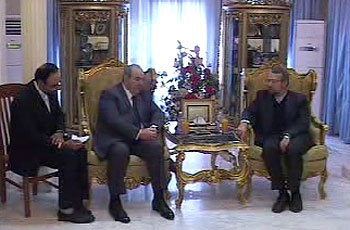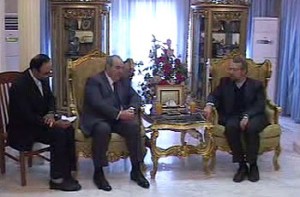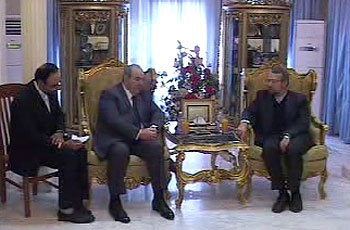 IRI Parliament Speaker Ali Larijani in a meeting with Head of Iraqi National Unity Movement Ayad Alavi underlined the necessity of vigilance against enemies' plots in sowing discord among regional countries through creation of internal differences.
Larijani expressed satisfaction on consolidation of ties between the two countries and stressed for further expansion of ties between Iran and Iraq.
Larijani pointed to Iran's services to Iraq in the field of energy and electricity and said," Tehran announces its readiness for expansion of cooperation in the field of technical and engineering affairs."
The Speaker also invited Ayad Alavi to visit Iran for further negotiation in this regard.
Alavi for his part underlined the role of the Islamic Republic of Iran in the region and said," Iran is capable of handling various challenges in the region."
He termed the US policies in the region as futile and asserted recent crises in Iraq and Afghanistan as well as Palestine is the result of such policies.
Alavi underlined expansion of ties between the Islamic Republic of Iran and Iraq and voiced hope for visiting Iran very soon.