Palestine
Larijani: Palestinian uprising will finally win because of Islamic Awakening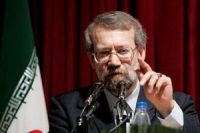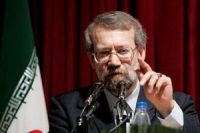 Iranian Majlis speaker has noted that the uprising of Palestinians against Israel will finally bear fruit as the result of the spreading wave of the Islamic Awakening.
Addressing the fifth international conference of "Gaza: Symbol of Resistance" in the Iranian capital city of Tehran, Ali Larijani said on Sunday "The Palestinian nation will certainly hold its head high in future and their uprising will triumph because the Islamic Awakening has expanded across countries".
He added that the situation in Gaza shows the oppression of the Palestinian people and while being saddening in some aspects, is heroic and epic in others.
"It is really distressing that the Palestinian people have been oppressed for several decades", Larijani said, noting that today, the Gaza Strip is beset with many problems and the cold weather has aggravated the living conditions there.
However, Iran's top lawmaker pointed out, Palestinians have refused to surrender to the bullying of the Zionist regime, but heroically resisted the pressures.