Iran
Larijani: US Unable to Make up Leeway by Hatching Plots against Iran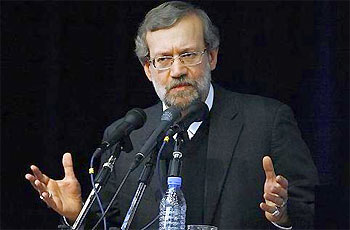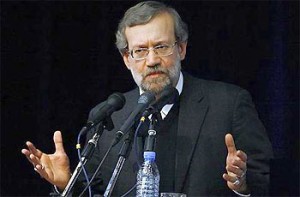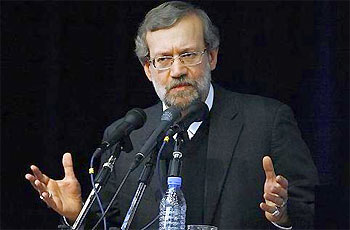 Iranian Parliament Speaker Ali Larijani stressed on Sunday that the Great satan US and its allies will not be able to make up for their deficiencies and resolve their problems in the region by putting pressure on Islamic Iran and hatching different plots against the country.
"Of course the US and the West should pay attention that if they are lagging behind developments in the region, this can't be made up for by staging such plots and conspiracies and such plots," Larijani said at the beginning of an open session of the parliament today.
"Also, these plots cannot put a cap on their internal crises, specially the United States' legitimacy crisis after the Wall Street movement," he continued.
"The West should rest assured that the regional revolutions have found their path and have ripped the curtains of the International American fascism and their (the western states') anger cannot save the US-puppet dictators in the region," he added.
His remarks alluded to the recent moves made by the great satan US against Islamic Iran in recent months.
First, Washington officials alleged in October that Iran had attempted to hire a Mexican drug gang to assassinate the Saudi ambassador to Washington, Adel Al-Jubeir. Two men were charged in New York federal court in October in the alleged plot.
Tehran strongly rejected the accusation, saying that claim meant to tarnish its "good relations" with Saudi Arabia and also distract the world attention from anti-capitalism protests in the US.
Also in a second move by the US against Tehran, Head of the International Atomic Energy Agency (IAEA) Yukiya Amano released a US-worded report against Iran last week, although he did not mention that Iran has been moving towards nuclear military goals.
Although a later technical presentation session at the IAEA failed to convince the member states of the validity and veracity of the evidence and information presented in Amano's report, his move led the IAEA's Board of Governors to adopt a resolution against Iran.
Yet, the US failed to win a consensus vote even after modifying its tone in the resolution for four times. The resolution did not include any punitive steps and only called for intensified dialogue between Iran and the IAEA.