Iran
Larijani: Zionist regime unlikely to start a new war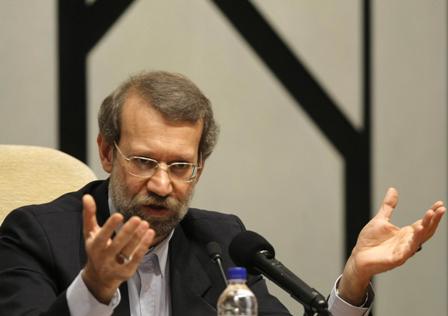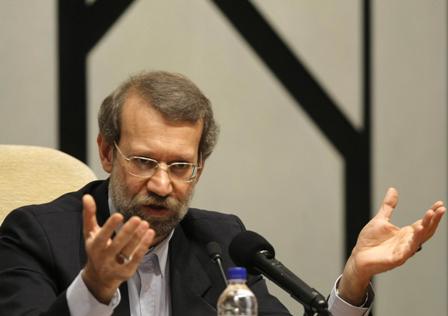 Majlis Speaker Ali Larijani said it is unlikely that the Zionist regime starts a new war in the region, adding that there is no reason for a rift between Iran and Saudi Arabia.
Larijani: Zionist regime unlikely to start a new war
Speaking with Al-Mayadeen News Network here on Sunday evening, Larijani said it is unlikely that the Zionist regime repeats its mistake against Hezbollah and opens a new front, because they know it will cost them a lot.
He pointed out that Hezbollah has enough power, experience and ability to defend Lebanon.
Larijani added Iran is watching the Zionist regime moves sensitively .
On the relations between Iran and Saudi Arabia, Larijani said Iran sees no reason for a rift with the Saudi Arabia, although there are differences in approaches and viewpoints.
The speaker said there are plenty of common interests between Iran and Saudi Arabia, adding that we work upon commonalities with the aim of creating unity among Islamic Umma.
He continued Iran invited Saudi Arabiaˈs parliament speaker to attend the OIC Inter-Parliamentary Union, but we do not know why he did not participate.
Larijani underlined Tehran believes foreign interference in Bahrain and Syria is a mistake.
Majlis speaker said Syria does not need Iranˈs military support and in case of interference of the Zionist regime in Syrian internal affairs, Syria has enough ability to confront with the invader.
He said Geneva II meeting was not successful, but we should be hopeful and continue working until there is a domestic agreement in Syria to settle the crisis.
The Majlis speaker underlined that Syrian crisis cannot be settled by military tactic, adding that terrorism in the region is affecting security in Iran naturally, so we look at the crisis from this point of view.
He said Iranˈs relations with Hamas is good like the past and our Islamic duty orders us to support resistance.
Hamas is trying to defend Palestiniansˈ rights, so we are supporting them and of course the support depends on the situation, too.
On relations with Turkey, Larijani said our ties with Turkey are extensive, but there are difficulties in a number of issues such as deployment of missile shield in Turkey and the issue of Syria.
Larijani said the role of Muslim nations is increasing now and the governments are forced to respect their votes.