Syria
Latest battlefield update from northern Aleppo – map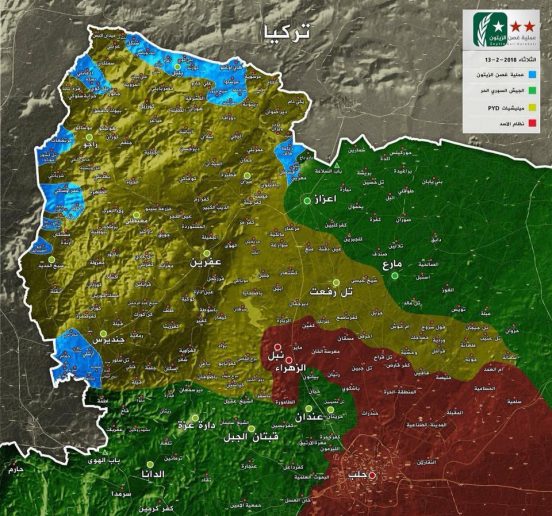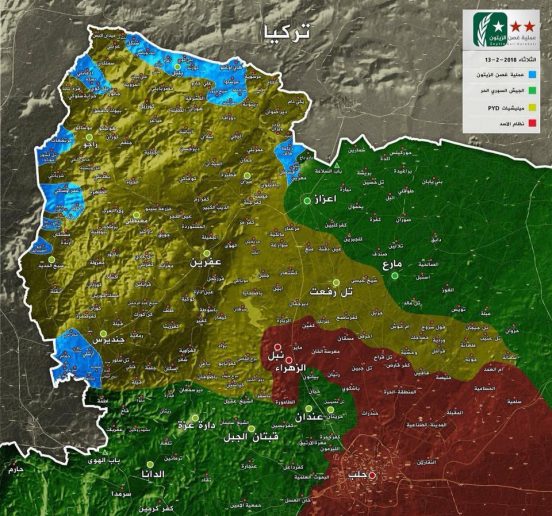 The Turkish-backed terrorists had another successful day in the Afrin region of Aleppo, as their forces managed to take hold of several areas that were previously under the control of the YPG terrorist group.
Led by the Free Syrian Army's Assoud Al-Sharqiyah and Faylaq Al-Sham factions, the Turkish-backed rebels captured several areas in the Afrin region on Monday, including the towns of Arshli and Omer Semo.
While the rebels advanced on the ground, the Turkish Air Force hammered the YPG's positions across the Afrin region, hitting a number of targets in the Rajou District and Jandaris area.
As a result of this advance, the Turkish-backed terrorists now control at least ten percent of the Afrin region, which is three times the amount territory they controlled last week.
Much of this advance is owed to the Turkish Air Force, who continuously bombards the YPG's positions across Afrin.