Syria
Lavrov: Time to Stop Using Language of Ultimatums in Dealing with Syria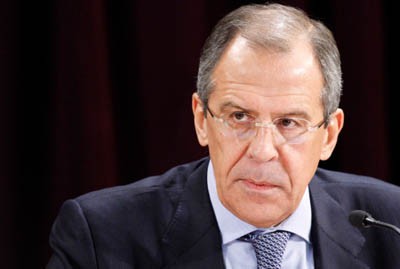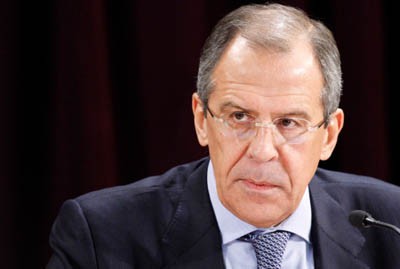 Russia's Foreign Minister Sergey Lavrov called for halt in using ultimatums with Syria.
During a press conference, at the conclusion of his discussions with his Icelandic counterpart, Ossur Skarphedinsson, in Moscow on Tuesday, Lavrov said "It is important now to stop using ultimatums with Syria as the Syrian issue can't be solved through the ultimatums resorted to by some countries including the members of the Arab League (AL)."
He added "We hope that our friends at the AL, with whom we have strategic relations, will adhere to the rules of the AL in order to take the suitable decisions and that they will shoulder responsibility towards what is taking place in their region and will take into consideration the interests of their people and the interests of the stability, security and cooperation."
Lavrov stressed that the provocations in Syria are not practiced by the Syrian official authorities as much as they are practiced by the armed opposition, indicating that gunmen are severely torturing the civilians and this is what can be clearly applied to the acts of the armed groups which provoke for sabotage and unrest more than it can be applied to the acts of the authorities.
"All the countries who have an influence on these groups in Syria should exert more efforts to force them to stop violence," Lavrov said, indicating that this is applied to the attitudes of the official authorities as it has become a pressing need after the armed groups have become active in Syria and they still have connections with a large number of the Arab and Western countries as they encompass foreigners and they are supplied with weapons from abroad.
He pointed out that all the countries including those who demanded acts against Syria have adopted a different stance towards Yemen, describing the demands and calls for imposing embargo on Syria as "dishonest", adding that Moscow will benefit from the experience in Libya.
He affirmed that the UN report which says that the Syrian authorities have perpetrated crimes against humanity is not considered an official viewpoint of the UN and it only reflects the opinion of the representatives of the UN Secretariat, indicating that the UN stances are announced by its official bodies, particularly the Security Council and the General Assembly.