Iran
Lawmaker: Iranian Nation Not to Succumb to Enemy Pressures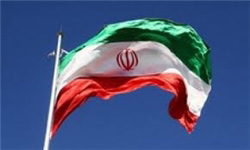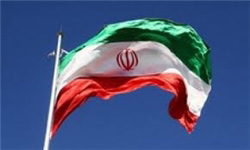 A senior Iranian legislator reiterated that sanctions and pressures cannot force the Iranian nation to surrender, and added that Iran can withstand sanctions, but other economies will suffer losses.
Speaking on Friday, Member of the Parliament's National Security and Foreign Policy Commission Mohammad Esmayeeli said Western powers thought sanctions would bring the Iranian nation to its knees, but Iranian people proved that when necessary, they could adapt to the toughest sanctions.
"These sanctions might cause problems for Iran but without doubt the countries which support unjust anti-Iran sanctions will suffer losses," Esmayeeli noted.
In relevant remarks in October, Supreme Leader of the Islamic Revolution Ayatollah Seyed Ali Khamenei said the western sanctions are not aimed at deterring Iran's nuclear progress and are rather meant to wear off the Islamic establishment.
Addressing a group of Iranian people in the country's Northeastern province on North Khorassan at the time, the Leader noted the western powers' media hype about Iran, and said the western claims that Iran has left talks and negotiations is "propaganda fraud and smear campaign".
"The actual goal of those pursuing such a political propaganda formula is (making) the Iranian nation's surrender at the negotiation table," the Leader said, and addressing the western powers, added, "But, you are too small to bring the struggling, insightful and informed Iranian nation to its knees."
Washington and its Western allies accuse Iran of trying to develop nuclear weapons under the cover of a civilian nuclear program, while they have never presented any corroborative evidence to substantiate their allegations. Iran denies the charges and insists that its nuclear program is for peaceful purposes only.
Tehran stresses that the country has always pursued a civilian path to provide power to the growing number of Iranian population, whose fossil fuel would eventually run dry.