Syria
Le Figaro: US, 'Israeli', Jordanian Commandos Enter Syria, Lead Militants' Move towards Damascus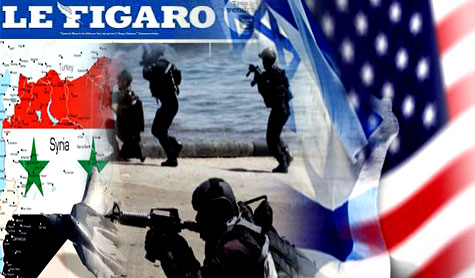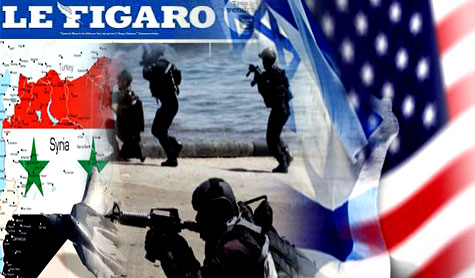 French newspaper Le Figaro reported on Thursday that US special operations and CIA teams, along with "Israeli" and Jordanian forces, have entered Syria, where they're commanding members of the armed groups.

"According to our information," the French paper reports that "the regime's opponents, supervised by Jordanian, "Israeli" and American commandos moving towards Damascus since mid-August."
There are reports that US and Jordanian teams have set up a training camp in Jordan where special operations teams are training members of the Syrian rebel groups in special forces tactics.
An article from "Israeli" newspaper DEBKAfile stated that up to 250 of these specially trained opposition militants, commanded by American forces, entered the area of Syria near the border with the Zionist entity this past Saturday and were joined by an additional 300 on Monday.
"Operational logic first," Le Figaro continues. "According to information obtained by Le Figaro, the first trained in guerrilla warfare by the Americans in Jordan Syrian troops reportedly entered into action since mid-August in southern Syria, in the region of Deraa. A first group of 300 men, probably supported by "Israeli" and Jordanian commandos, as well as men of the CIA, had crossed the border on August 17."
It further added that "a second would have joined the 19."
According to military sources, the Americans, who do not want to put troops on the Syrian soil …"form quietly for several months in a training camp set up at the border Jordanian- Syrian fighters, the so-called "Free Syrian Army", handpicked."
The paper quoted a researcher at the French Institute for Strategic Analysis as saying the trained rebels group was passing through Ghouta, on their way to Damascus.
In June, the Los Angeles Times reported that CIA operatives and American special operations units have been training Free Syrian Army soldiers with anti-tank and anti-aircraft weapons since late 2012.
This comes as the Syrian army units killed and injured terrorists in the towns and villages of Damascus countryside, some of whom were leaders in the so-called 'Liwa al-Islam' and 'Kata'eb al-Huda' groups affiliated to al-Nusra Front.
An official source told SANA that army units continued to pursue the armed groups in Barzeh neighborhood and killed numbers of their members south of Tishreen Hospital and in Tallet al-Mistah. Mahmoud Fawwaz al-Dalati was identified among the dead terrorists.