Imam Ali Khamenei
Iran
Leaders of Ummah
Middle East
North America
Leader: Iran to turn 'maximum pressure' into US 'maximum disgrace'
Leader of the Islamic Revolution Ayatollah Seyyed Ali Khamenei has called US efforts and sanctions against Iran as manifestation of atrocity and "truly criminal," but said the Islamic Republic will continue to resist until it brings as much disgrace upon Washington as is possible.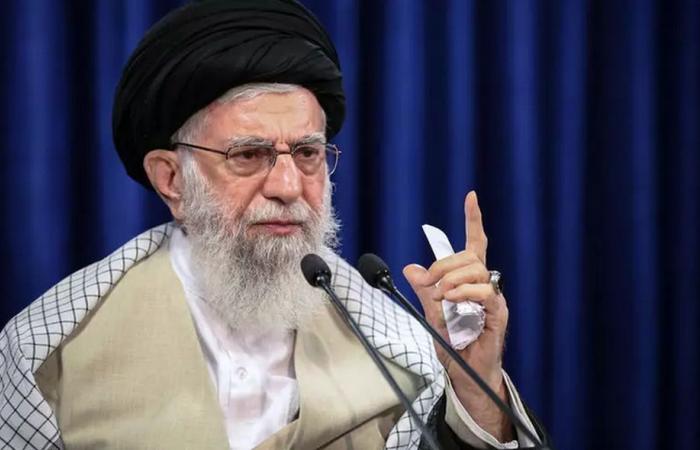 "Concerning the economic problems, we do not factor out the Americans' evil role and their sanctions that are truly criminal," Ayatollah Khamenei said on Monday.
The Leader was addressing a joint graduation ceremony for a number of cadets of Iran's Armed Forces via a video call.
The country "will keep up its steadfastness and resistance until turning America's maximum pressure into maximum disgrace and a source of regret for them," Ayatollah Khamenei stated.
"Maximum pressure" has been US President Donald Trump's signature foreign policy tactic towards Iran since his inauguration in 2016.
As part of the high-handed campaign, Trump took the US out of a historic nuclear accord between Iran and others in 2018. He then brought back the sanctions lifted under the deal in another illegal and unilateral move that defied the nuclear accord, also endorsed by the United Nations Security Council.
'Idle talk of US scoundrels'
Ayatollah Khamenei pointed to a recent boast by Trump about Washington's interference in the Iranian economy, saying, "Only miscreants like you are capable of taking pride in such atrocity."
However, the US's own dire economic situation as witnessed by its thousands of billions of dollars in budget deficit as well as tens of millions of hungry citizens and people living below the poverty line is "very bad" itself, the Leader noted.
The Leader, meanwhile, reminded that although the source of many of the Islamic Republic's predicaments lies abroad, their remedy lies inside the country and rests upon precise calculations, correct attitude towards national and regional affairs, as well as deployment of tact, endeavor, sagacity, and conviction.
The Leader said the country's economic difficulties are solvable through "round-the-clock endeavors by authorities," "strong, inclusive, and untiring management," and finally "focus upon domestic production" and refusal to pin hope on foreign assistance.
By God's grace, through strong devotion, and national conviction, the Iranian nation will nevertheless surmount its problems and parlay sanctions into instruments of strengthening its economy, Ayatollah Khamenei said.
Therefore, the racket that is being made by "the scoundrels, who are ruling the American nation" should not preoccupy anyone, Ayatollah Khamenei advised.
The Leader went on to describe "defensive power" as well as "cultural capability and solidity" as the pillars that underpin a country's national power together with "economic strength and stability."
"Security for the country is a very high and essential value, and a vital element, because without security all of the country's values would suffer disruption," Ayatollah Khamenei said.
Without the defensive power, a country is left at the mercy of such countries as the United States that are apt to commit "aggression, abuse, interference and encroachment" against other nations, Ayatollah Khamenei said.
"You see today what acts of aggression are perpetrated against some countries," the Leader remarked.
Ayatollah Khamenei said the country's defensive prowess has not been spared the idle talk of American officials either.
The Leader said the reason they are talking about Iran's defensive, missile, and regional capabilities is the Islamic Republic's "precise and rational calculations" as well as the Americans' own "fear and shortcomings in this area."