Iran
Leader of Islamic Ummah and Oppressed S.Khamenei Addresses Visitors of Iraqi War Sites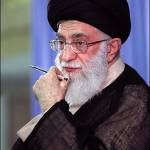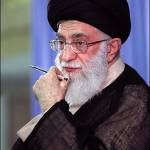 The Supreme Leader of the Islamic Revolution, His Eminence Imam Sayyed Ali Khamenei, addressed a group of visitors at the Iraqi war sites in a ceremony in Iran on Wednesday.
Imam Khamenei attended a ceremony at a memorial site in southwestern Iran, which was erected in commemoration of the martyrs who were sacrificed in operations during the war imposed on Iran by the former regime of Saddam Hussein.
He addressed a gathering of people who travelled to the province to visit the war memorials and sites through a tour of the place.
The annual tours take place on the advent of the New Year in Iran, which is open to people who wish to visit operational zones of the eight-year war against Saddam Hussein's military aggression.