Imam Ali Khamenei
Iran
Leader of Islamic Ummah Imam Sayyed Ali Khamenei stresses need to develop renewable energy sources to replace fossil fuels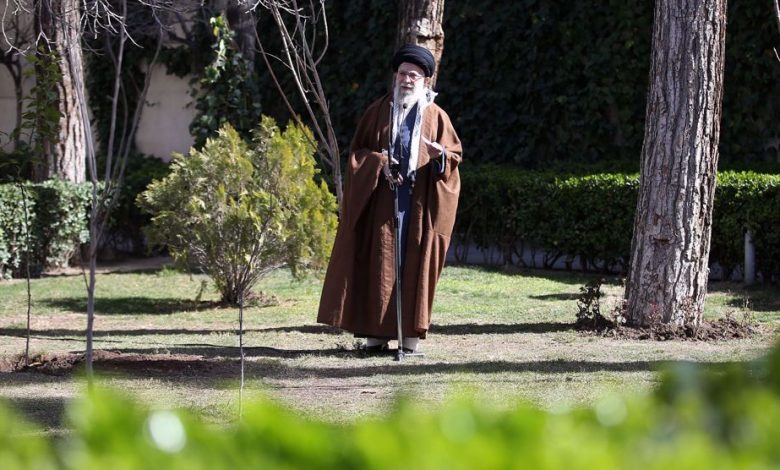 Leader of the Islamic Revolution Ayatollah Seyyed Ali Khamenei has stressed the need for further development of renewable and clean energy sources, such as civilian nuclear energy, to replace fossil fuels.
"Development of non-fossil energy, such as nuclear energy, which is increasingly being used across the world and looked for by the countries in our region, besides wind and solar power, should seriously be taken into consideration," Ayatollah Khamenei said on Sunday, as he planted saplings to mark Iran's national Arbor Day and Natural Resources Week.
The Arbor Day, which is celebrated every year to promote the development and preservation of greenery across the country, inaugurates the national Natural Resources Week.
On Arbor Day, which fell on Sunday this year, Iranian individuals, groups and environmental activists plant trees and encourage others to do so.
Planting two saplings, Ayatollah Khamenei described the tradition as a completely "religious and revolutionary" move, and underlined the significance of preserving trees.
The Leader went on to equate deforestation and environmental degradation with the destruction of national interests, terming environmental protection as one of the most fundamental issues of the country.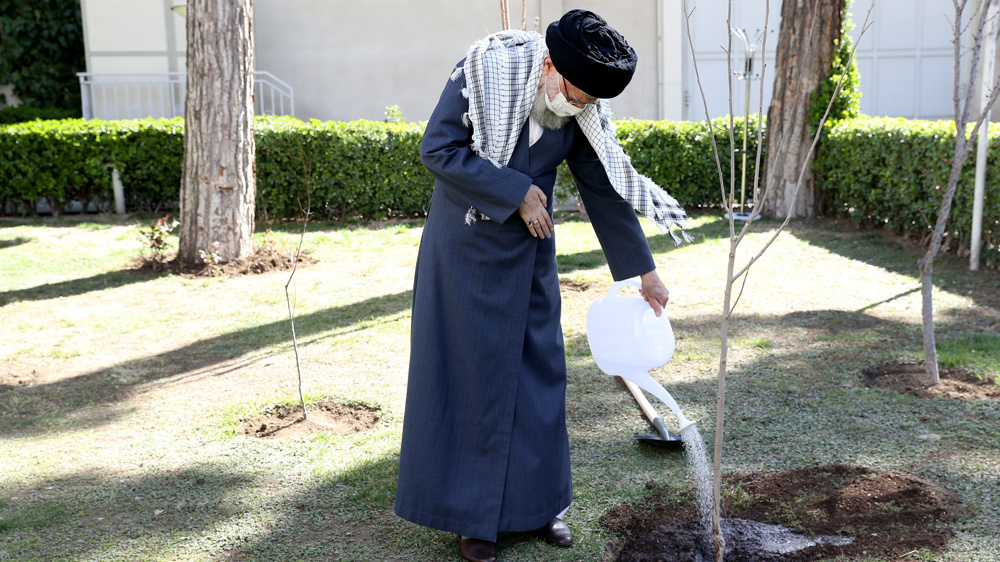 He called on Iranian officials to attach greater significance to soil, water and wildlife conservation measures.
In Islam, hunting is allowed only if needed for food; otherwise it is illegal. Poaching must be dealt with seriously and wildlife conservation must be taken note of, Ayatollah Khamenei added.
The Leader urged the Iranian Department of Environment and the Ministry of Agriculture Jihad to prevent land use conversion, emphasizing that the act "is to the detriment of national interests and that agricultural lands must expand."