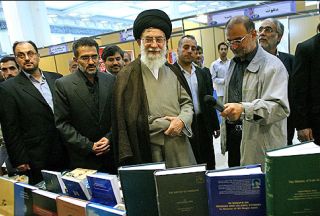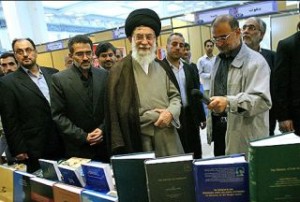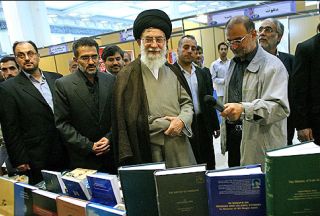 Leader of the Islamic Ummah and Opressed People Imam Seyyed Ali Khamenei has visited the 23rd edition of the Tehran International Book Fair (TIBF).
Imam Ali Khamenei, who visits the TIBF every year, discussed the books on display with visitors and stand managers.
The 2010 Tehran book fair, to be held until May 15, hosts around 2,000 publishers, including 980 international publishers with some 170,000 titles on display.
Held in a 120,000 square meter venue at Tehran's Grand Prayer Grounds, the event also provides an opportunity for publishers to discuss future cooperation.